Boîtier : Sony a7iii
Je travaille avec des boîtiers Sony depuis mes débuts. Les boîtiers Sony ont pour eux quelques avantages déterminants pour la pratique de la photographie des Amphibiens et Reptiles, et de la petite faune de manière générale.
Premier exemple : la présence d'un écran orientable, même (et surtout !) sur les boîtiers haut de gamme permet la visée dans les positions les plus inconfortables, tout en conservant l'ensemble des automatismes de l'appareil (aucune restriction d'autofocus ou autre).
Un deuxième exemple : la visée électronique. Celle-ci fait souvent l'objet de débats plus ou moins raisonnées (sur le thème qualité et plaisir de visée de la visée numérique versus visée optique), mais ses atouts sont indéniables pour cette pratique, avec notamment la possibilité de visionner et contrôler dans le viseur les photos prises sans lever le nez de l'appareil (quel bonheur en conditions ensoleillées, lorsqu'on ne voit rien sur l'écran !).
I have been working with Sony cameras since I started. Sony cameras have for them some decisive advantages for the practice of photography of Amphibians and Reptiles, and of small fauna in general.
First example: the presence of an adjustable screen, even (and above all!) on high-end cameras allows targeting in the most uncomfortable positions, while retaining all of the device's automatisms (no restriction of autofocus or other).
A second example: electronic viewfinder. This is often the subject of more or less reasoned debates (on the theme quality and pleasure of numeric versus optical viewfinder), but its advantages are undeniable for this practice, with in particular the possibility of viewing and controlling in the viewfinder photos taken without looking up from the camera (what happiness in sunny conditions, when you can't see anything on the screen!).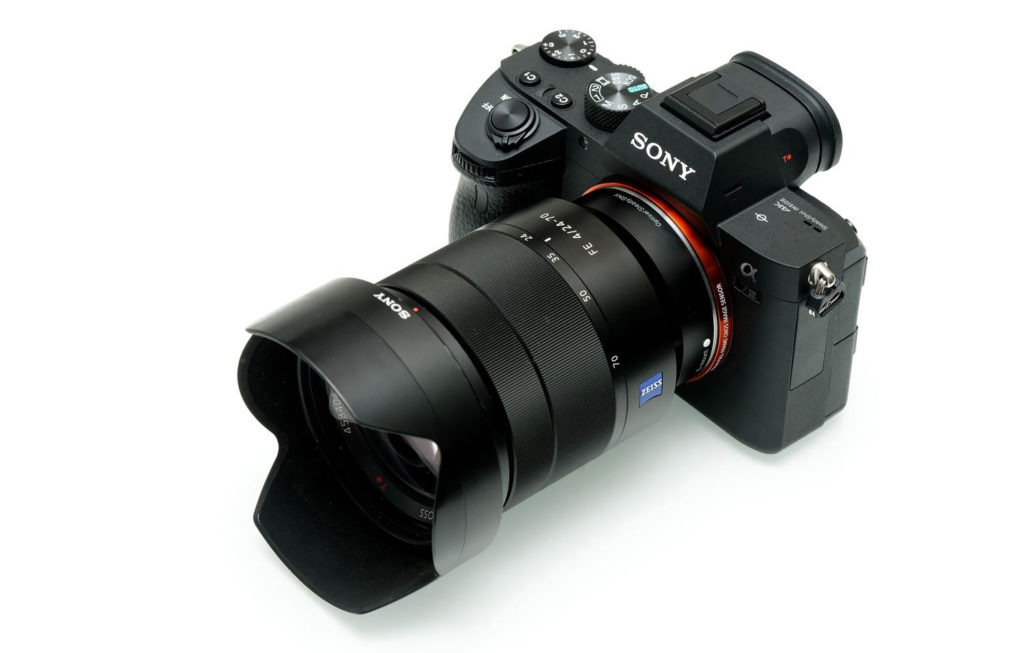 L'acquisition du Sony a350, à l'époque (qui conservait l'autofocus avec une visée écran orientable), avait été une première petite révolution pour moi (quel bonheur pour les photos d'Amphibiens, l'appareil au ras du sol, les pieds dans l'eau au mois de février !), le passage à la visée électronique avec l'a77 en sera une deuxième. Désormais, impossible pour moi de revenir en arrière, et je ne suis même plus nostalgique de la visée optique, même celles des FF actuels.
Aujourd'hui, je travaille avec le Sony a7iii, un boîtier 24×36 homogène, très qualitatif, mais de dimensions extrêmement réduites ! Ce qui idéal pour moi.
Retrouvez mon test du Sony a7iii.
To buy the Sony a350, some years ago (which retained the autofocus with an adjustable screen view), had been a first small revolution for me (what happiness for the photos of Amphibians, the camera at ground level, feet in the water during winter!), switching to electronic viewfinder with the a77 will be a second. Now, it's impossible for me to go back, and I'm not even nostalgic for optical viewfinder, even those of the current FF.
Today, I work with the Sony a7iii, a homogeneous 24 × 36 camera, very qualitative, but of extremely reduced dimensions! Which is ideal for me and my numerous travels.
You can read here my review of the Sony a7iii.
Principaux objectifs :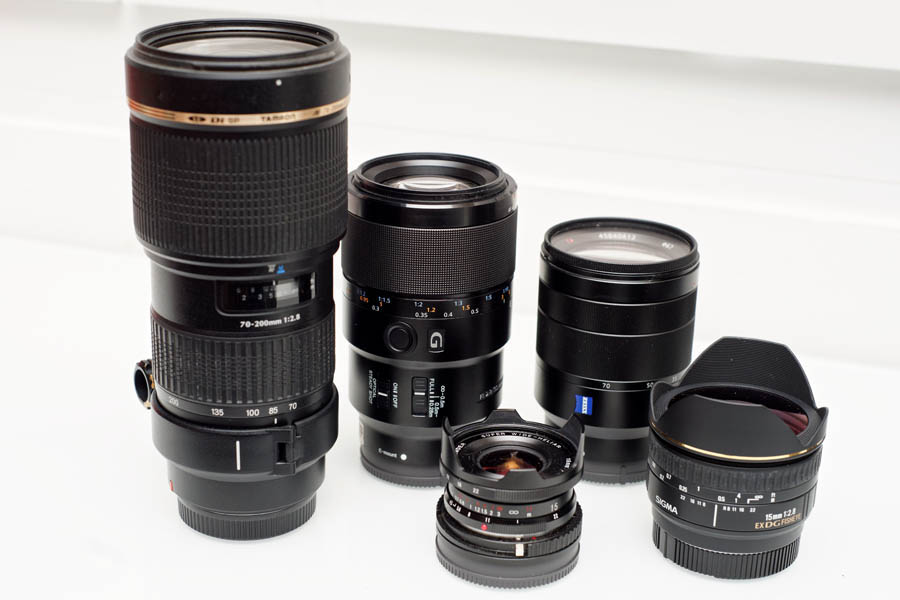 Sony 90mm macro OSS f2.8
C'est logiquement le premier objectif de la liste, car correspondant le plus à ma pratique photographique. Cet objectif présente, entre autres, un piqué exceptionnel (comme la majorité des objectifs macro). Retrouvez mon test du Sony 90 macro OSS f2.8.
Of course the first objective of the list, because corresponding most to my photographic practice. This objective presents, among other things, an exceptional sharpness (like the majority of macro objectives). Find my review of the Sony 90 macro OSS f2.8.
Sony Zeiss 24-70mm OSS f4
Le trans-standard classique pour le tout venant, il est d'office dans mon sac photo, pour les photos de paysage ou autre. La qualité d'image n'est pas exceptionnelle comparée à la version 2.8, mais ça reste très bon, et l'objectif est beaucoup moins encombrant…
A classic all-around, always in my camera bag, for landscape or other things. The image quality is not exceptional compared to version 2.8, but it's still very good, and the lens is much less bulky …
Sigma Fisheye 15mm f2.8
Un objectif bien spécifique, de conception un peu ancienne, mais qui permet des clichés surprenants. Sa MAP mini est très utile, il est compact et me suit partout. Non motorisé, je l'utilise avec la bague LA-EA4 qui permet de conserver l'AF.
A very specific lens, with old design, but which allows surprising shots. Its minimum focus distance is very useful, it is compact and follows me everywhere. Not motorized, I use it with the LA-EA4 ring which allows to keep the AF.
Laowa FE 25 mm f/2.8 Ultra-Macro x2-x5
Un objectif très spécifique, uniquement dédié à l'ultra macrophotographie. Son rapport de grossissement varie de x2 à x5, ce qui est tout simplement énorme. A découvrir ici.
A very specific lens, only dedicated to ultra macro photography. Its magnification ratio varies from x2 to x5, which is simply enormous. To discover here.
Samyang FE 14mm f/2.8 AF
Le Samyang 14 2.8 AF est à la fois relativement bon marché (on parle quand même d'un Ultra-Grand-Angle de 14 mm sur monture plein format !) et de bonne qualité optique. Retrouvez mon test longue durée de cet objectif !
The Samyang 14 2.8 AF is both relatively inexpensive (we are talking about an Ultra-Wide-Angle of 14 mm on a full-frame mount) and of shows good optical quality. Find here my long-term review of this lens!
Tamron 70-200mm f2.8
Le 70-200 2.8 est un must-have. Je travaille depuis quelques années avec le Tamron 70-200 2.8 qui me donne entièrement satisfaction. Sa MAP mini est très intéressante, sa qualité optique est très élevée. J'ai prévu de le remplacer très prochainement par le nouveau Tamron 70-180 2.8 qui s'annonce incroyablement compact.
The 70-200 2.8 is a must-have. I have been working for a few years with the Tamron 70-200 2.8 which gives me complete satisfaction. Its MFD is very interesting, its optical quality is very high. But my next lenses will be the new and so compact Tamron 70-180 for sure…
Sony FE 100-400 4.5-5.6 GM OSS
Parce qu'on ne peut pas se passer d'une longue focale… Anciennement utilisateur d'un Sigma 400 Apo macro (un ancêtre, mais qui reste relativement bon, notamment pour la photo en proxi), j'ai franchi le pas en 2018 avec son remplaçant : le Sony FE 100-400 4.5-5.6 GM OSS ! Distance de MAP mini réduite, piqué impressionnant, poids réduit… Le moins que l'on puisse dire, c'est que le changement est brutal !
Because you can't do without a long focal length … Formerly user of a Sigma 400 Apo macro (very old, but which remains relatively good, especially for close-up photography), I change in 2018 with the Sony FE 100-400 4.5-5.6 GM OSS. MFD very short, impressive sharpness, reduced weight … The least we can say is that the change is brutal!