Notre voyage en Equateur a permis, après de longues et harassantes journées de recherche, de trouver et de photographier l'un des serpents les plus curieux de la planète : Trachyboa boulengeri. Sa rencontre aura été l'un des moments les plus inoubliables du voyage.
Our trip to Ecuador allowed us, after long and exhausting days of research, to find and photograph one of the most curious snakes on the planet: the Northern Eyelash Boa Trachyboa boulengeri. Meeting it was one of the most unforgettable moments of the trip.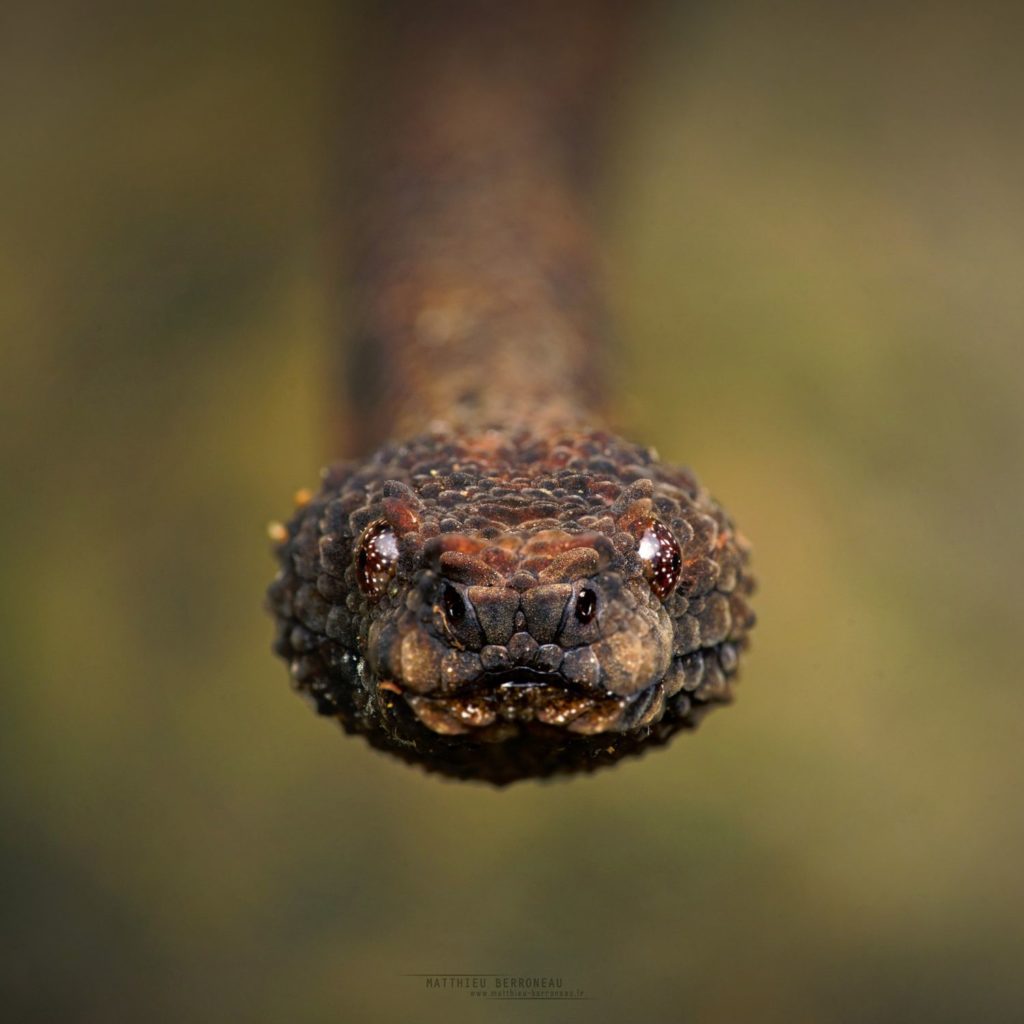 Ce serpent plutôt rare, n'est connu que de la Colombie, du Panama, et de l'Equateur. C'est un petit serpent d'une quarantaine de centimètres. Semi-aquatique, il vit dans ou à proximité des torrents où il chasse grenouille, lézard, et peut-être poisson.
This rather rare snake, is known only from Colombia, Panama, and Ecuador. It is a small snake about forty centimeters. Semi-aquatic, it lives in or near torrents where it hunts frogs, lizards, and perhaps fish.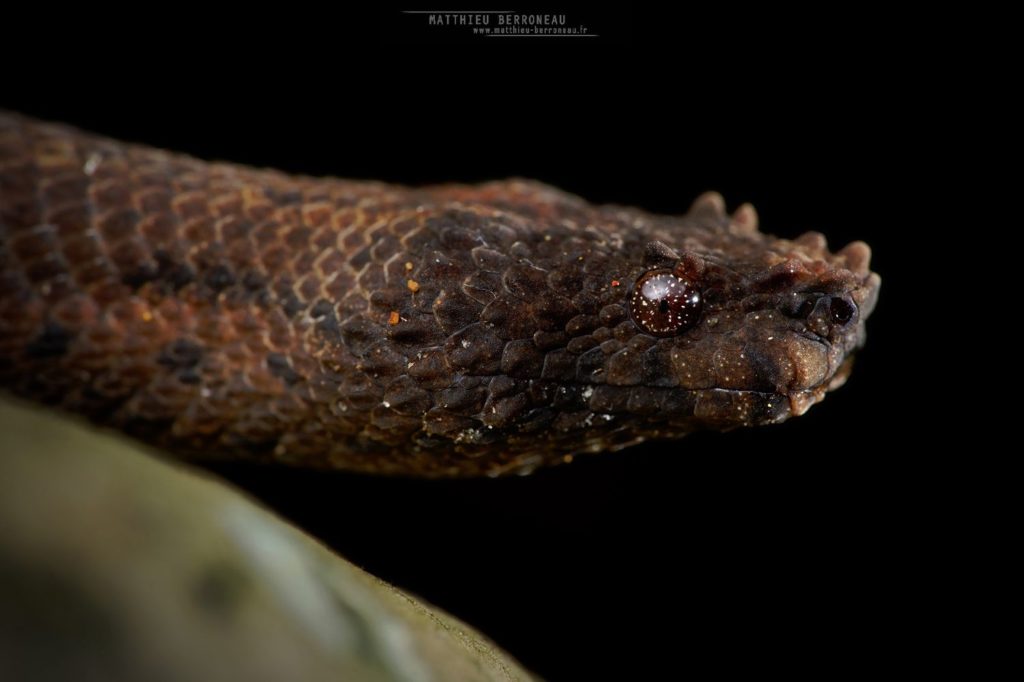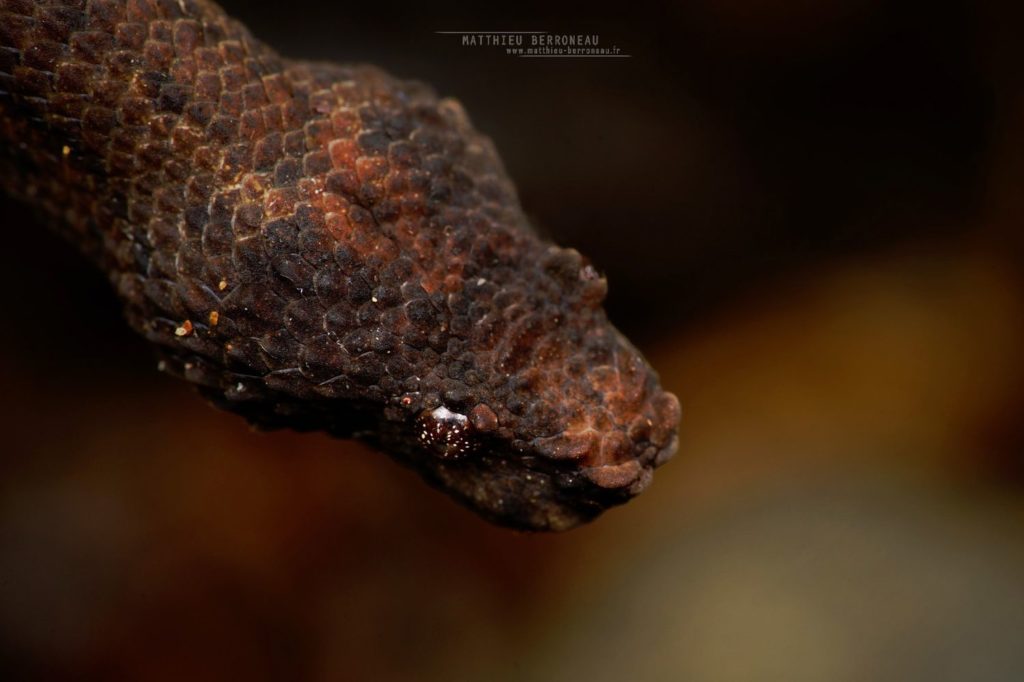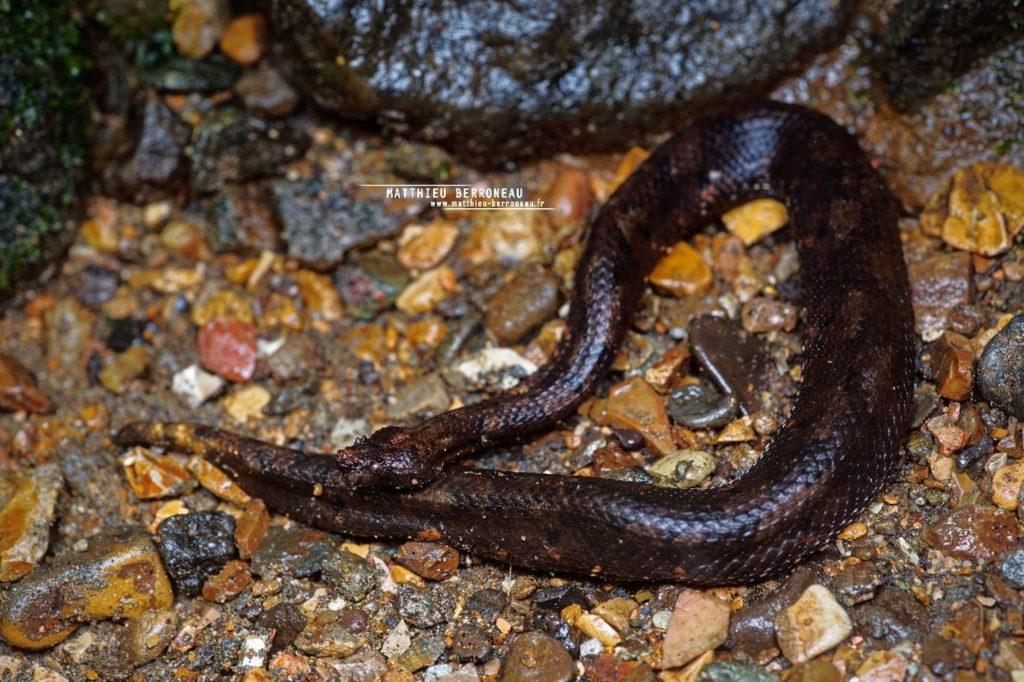 Sa morphologie est particulière, et sa tête ressemble à celle d'un dragon. Sa robe marron cache des marbrures sombres plus ou moins visibles selon les spécimens. Ses yeux marrons sont pailletés de blanc.
Its morphology is particular, and its head looks like that of a dragon. Its brown dress hides dark mottling more or less visible depending on the specimen. The brown eyes are glittering with white.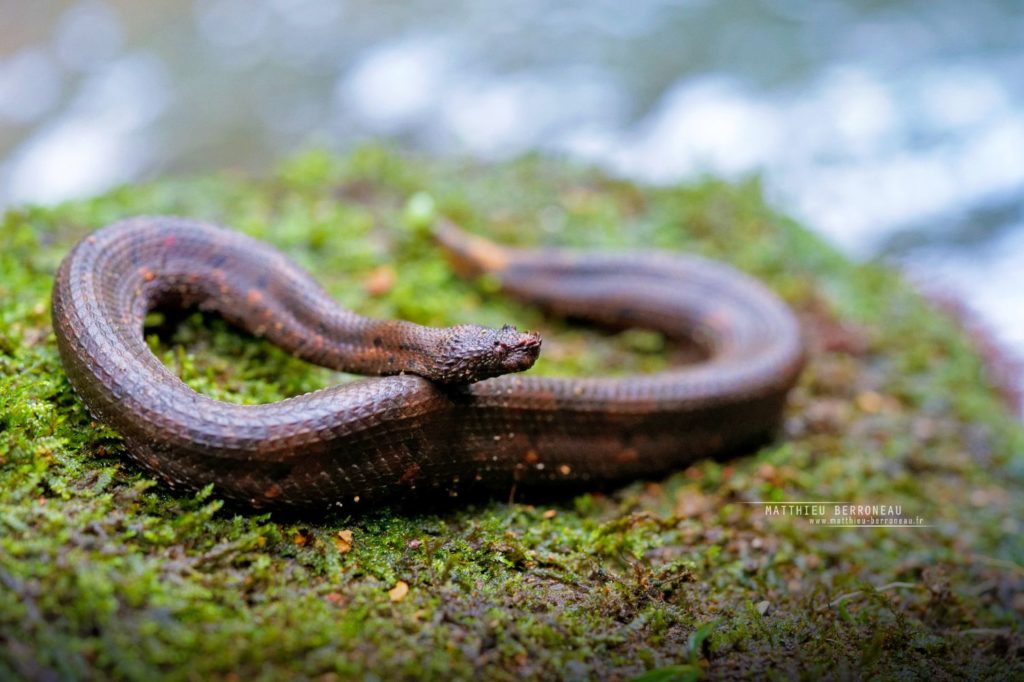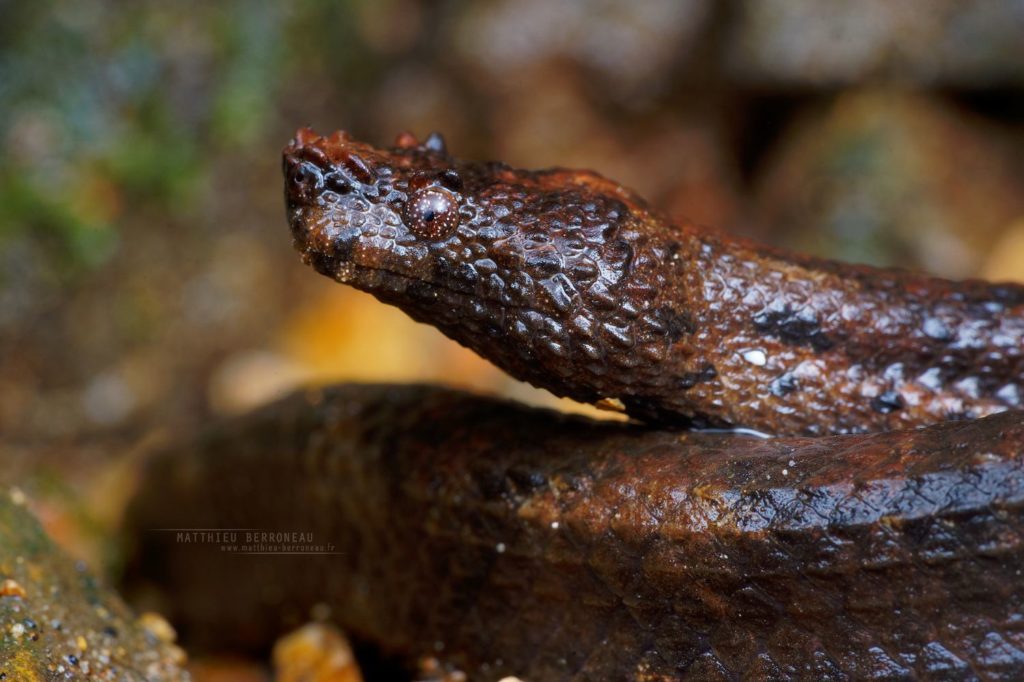 Quand il est menacé, Trachyboa boulengeri adopte un comportement de défense très particulier. Il devient alors rigide et totalement immobile : il prend la forme d'une racine ou d'une feuille morte. S'il tente de s'enfuir, c'est le plus lentement possible : son déplacement est alors quasi invisible !
When threatened, the Northern Eyelash Boa shows a very strange behavior. It becomes rigid and completely immobile: it takes the form of a root or a dead leaf. If he tries to escape, it is as slowly as possible: his movement is then almost invisible!
Contrairement à ce que son nom identique, Trachyboa boulengeri n'appartient pas à la famille des Boidés, mais des Tropidophiidés. L'espèce est considérée comme vulnérable : elle souffre notamment de la déforestation qui touche ses habitats.
Contrary to what its identical name, the Northern Eyelash Boa does not belong to the Boida family, but the Tropidophiidae. The species is considered vulnerable: it suffers in particular from deforestation which affects its habitats.