ONE WEEK FOR THE DISCOVERY OF ENDEMIC SPECIES OF SOUTH-WEST FRANCE
UNE SEMAINE A LA DECOUVERTE DES ENDEMIQUES DU SUD-OUEST DE LA FRANCE
I invite you to visit my most secret spots in the southwest of France. Between Bordeaux and the Pyrenees, areas that I have been surveying for more than 15 years and that I know like the back of my hand, discover and photograph more than thirty species, among the most remarkable of Western Europe.
Je vous propose de visiter mes spots les plus secrets du sud-ouest de la France. Entre Bordeaux et les Pyrénées, des secteurs que j'arpente depuis plus de 15 ans et que je connais désormais comme ma poche, venez découvrir et photographier plus d'une trentaine d'espèces, parmi les plus remarquables d'Europe occidentale.
The route will cross the spectacular landscapes of the region: the wet moors and lagoons of the Landes forest, the Atlantic coastline and its endless dunes, the green hills of Basque country, and the high grasslands of Pyrenees mountains. Expected species are, in no particular order: Ocellated lizard, Iberian Spadefoot Toad, Asp Viper, Southern Smooth Snake, European Terrapin Pond, Marbled Newt, Iberian Tree Frog, Pyrenean Brook Salamander, Pyrenean Frog or Seoane's Viper…
Le trajet traversera les paysages spectaculaires de la région : les landes humides et les lagunes du massif landais, le littoral atlantique et ses dunes à perte de vue, les collines basques verdoyantes, et les pelouses d'altitude des Pyrénées. Les espèces attendues sont, dans le désordre : Lézard ocellé, Pélobate cultripède, Vipère aspic, Coronelle gironde, Cistude d'Europe, Triton marbré, Rainette ibérique, Calotriton des Pyrénées, Grenouille des Pyrénées ou encore Vipère de Seoane…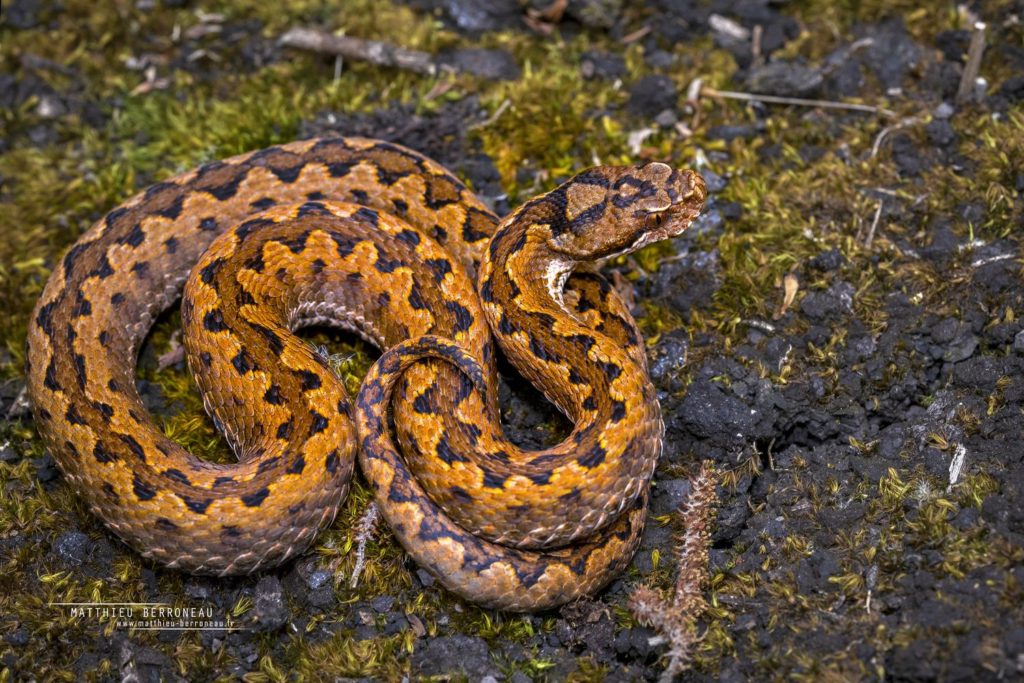 – Date: Next trip unplanned, contact for more info –
If you are interested in following me, please send me an
email, I will come back to you!
 – Dates : Prochaine session non arrêtée, me contacter pour plus d'infos ! –
Si vous êtes intéressé pour me suivre, contactez moi par
mail, je reviendrai vers vous !