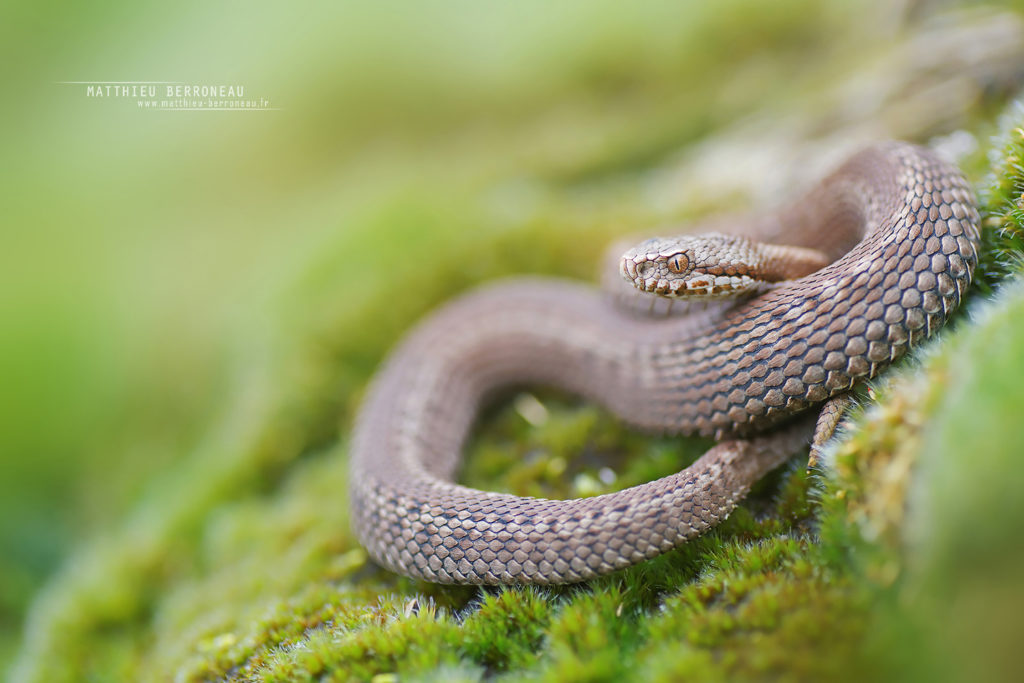 La Vipère de Seoane est un serpent endémique de la chaîne cantabrique, typique des climats aux hivers doux et pluvieux. Elle est essentiellement présente dans le nord de l'Espagne, mais déborde légèrement à l'ouest sur le Portugal et à l'est sur le Pays basque français. Il s'agit d'un des serpents les plus rares de France, puisqu'elle n'y est connue que du département des Pyrénées-Atlantiques, dans quelques secteurs de landes encore préservées. Autrefois connue jusqu'à proximité du littoral, elle a aujourd'hui largement regressé et ne conserve que quelques belles populations dans des secteurs de moyenne altitude. Elle atteint au maximum 1250 m en France.
The Seoane's Viper is an endemic snake of the Cantabrian mountain range, typical of climates with temperate and rainy winters.
It is mainly present in the north of Spain, but extends slightly to the west over Portugal and to the east over the French Basque Country.
It is one of the rarest snakes in France, since it is only known there from the Pyrénées-Atlantiques department, in a few areas of still-preserved moors.
Formerly known until close to the coast, it has now largely declined and only retains a few large populations in medium-altitude sectors.
It reaches a maximum of 1250 m in France.