J'ai lancé mon projet de photos d'amphibiens et reptiles sur fond blanc en 2016. La progression s'est fait rapidement, et la collection des espèces s'agrandit de jour en jour. J'ai donc décidé d'intégrer sur mon site Internet une page dédiée "White project". Voici quelques exemples !
I launched my project of photos of amphibians and reptiles on a white background in 2016. The progress was made quickly, and the collection of species is growing day by day. So I decided to integrate a dedicated "White project" page on my website. Here are some examples!
Ces photos ont déjà permis la réalisation d'un poster de sensibilisation sur les Serpents de Nouvelle-Aquitaine. Le rendu est parfait !
These photos have already made it possible to create an awareness poster on the Snakes of Nouvelle-Aquitaine.
The rendering is perfect!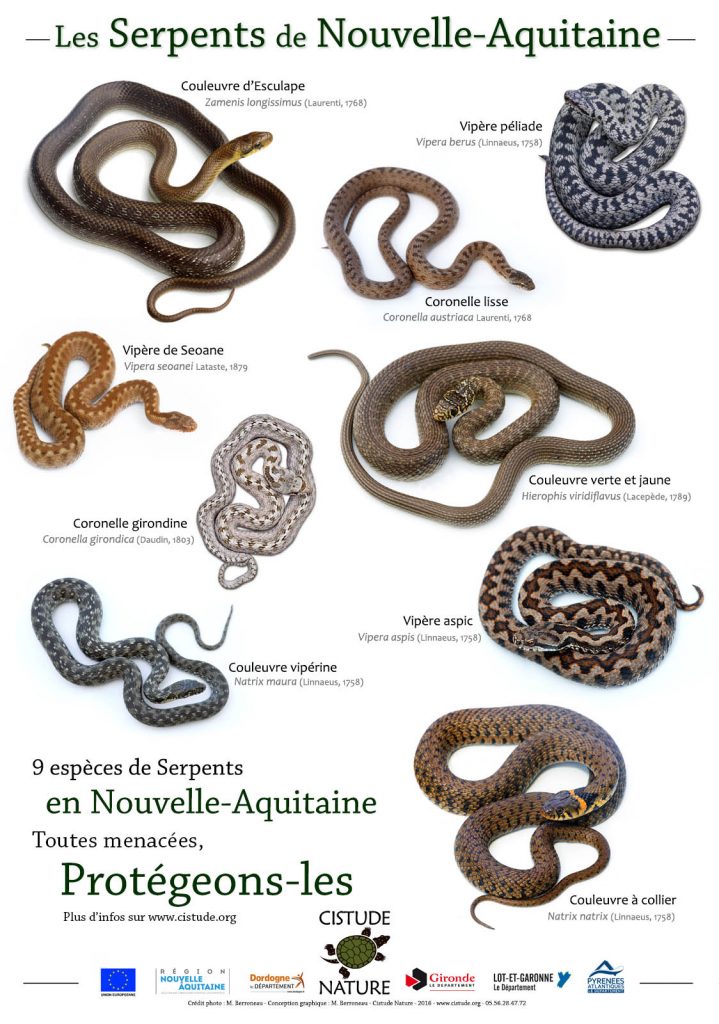 Je pense également profiter des voyages pour réaliser quelques photos des espèces locales, en voici les premiers exemples !
I also plan to take advantage of the trips to take some photos of the local species, here are the first examples!
La liste des photos à réaliser est loin d'être complète, mais on avance ! Retrouvez toutes les photos sur fond blanc ici.
The list of photos to be taken is far from complete, but we are moving forward! Find all the photos on a white background here.