Nos prospections au coeur de la forêt amazonienne, dans la partie est de l'Equateur, nous ont permis l'observation d'une des plus belles vipères d'Amérique du Sud, la "Trigonocéphale de Castelnaud", Bothrops taeniatus.
Our trip to Ecuador allowed us, after long and exhausting days of research, to find and photograph one of the most curious snakes on the planet: the Northern Eyelash Boa Trachyboa boulengeri. Meeting it was one of the most unforgettable moments of the trip.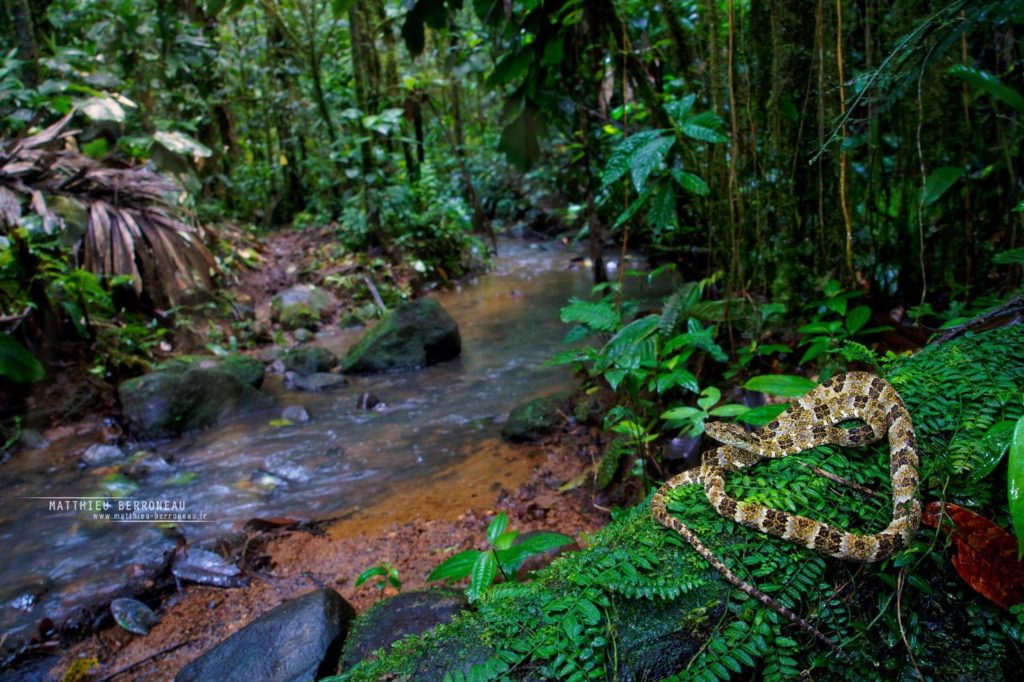 Ce serpent plutôt rare, est endémique de la forêt amazonienne. C'est un serpent qui peut atteindre une taille importante (175 cm max). Plutôt arboricole, il vit au coeur des forêts denses, mais semble apprécier la proximité de l'eau. Très discret, il reste probablement posté, la majeure partie de son temps, à plusieurs mètres de hauteur dans les arbres, mais certains individus descendent parfois sur les racines, les troncs ou au sol.
This rather rare snake is endemic to the Amazon rainforest. It is a snake which can reach a significant size (175 cm max). Rather arboreal, it lives in the heart of dense forests, but seems to appreciate the proximity of water. Very discreet, it probably remains posted several meters high in the trees, but some individuals sometimes descend on the roots, trunks or on the ground.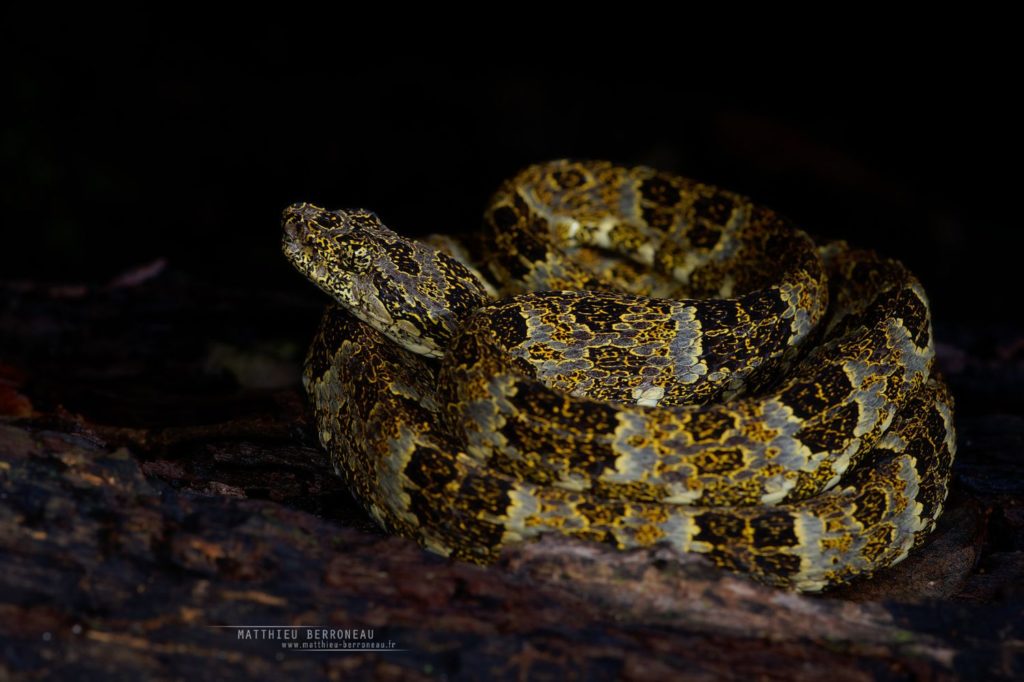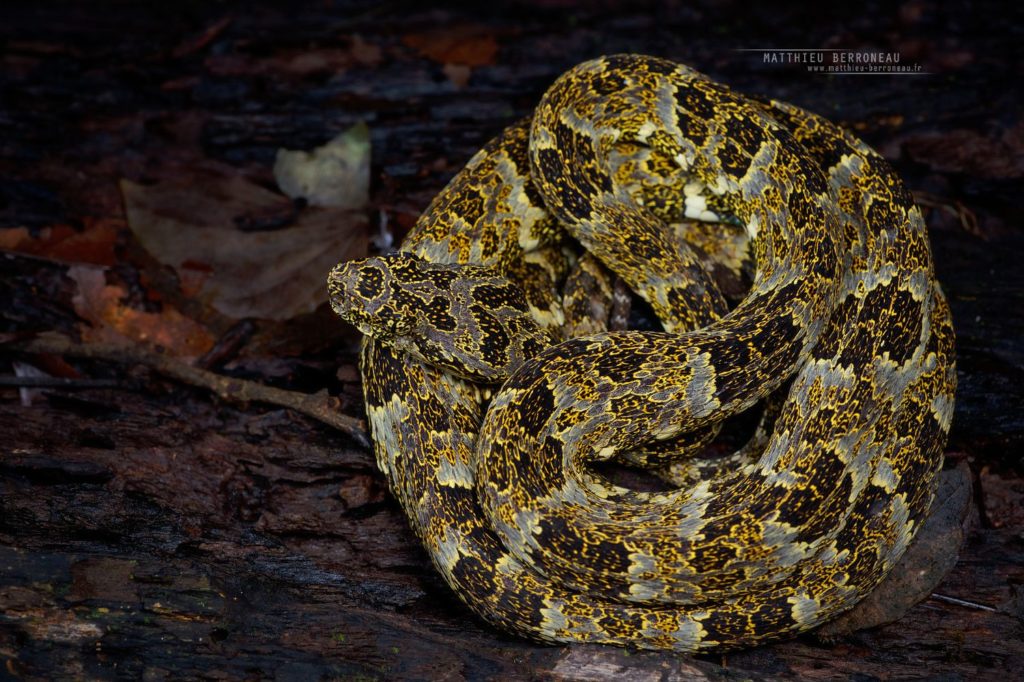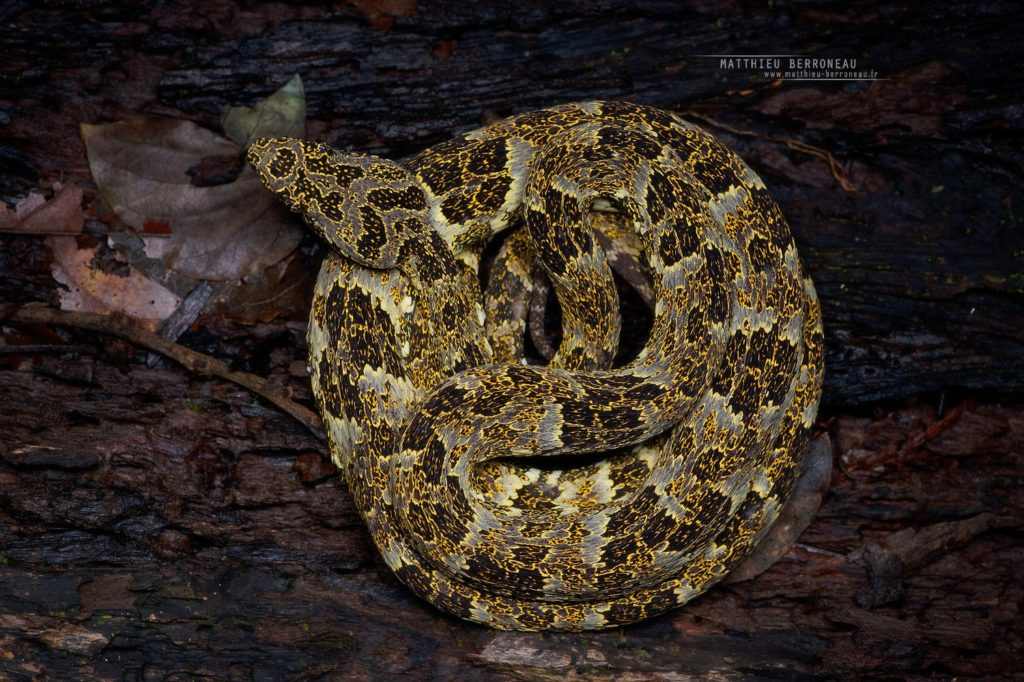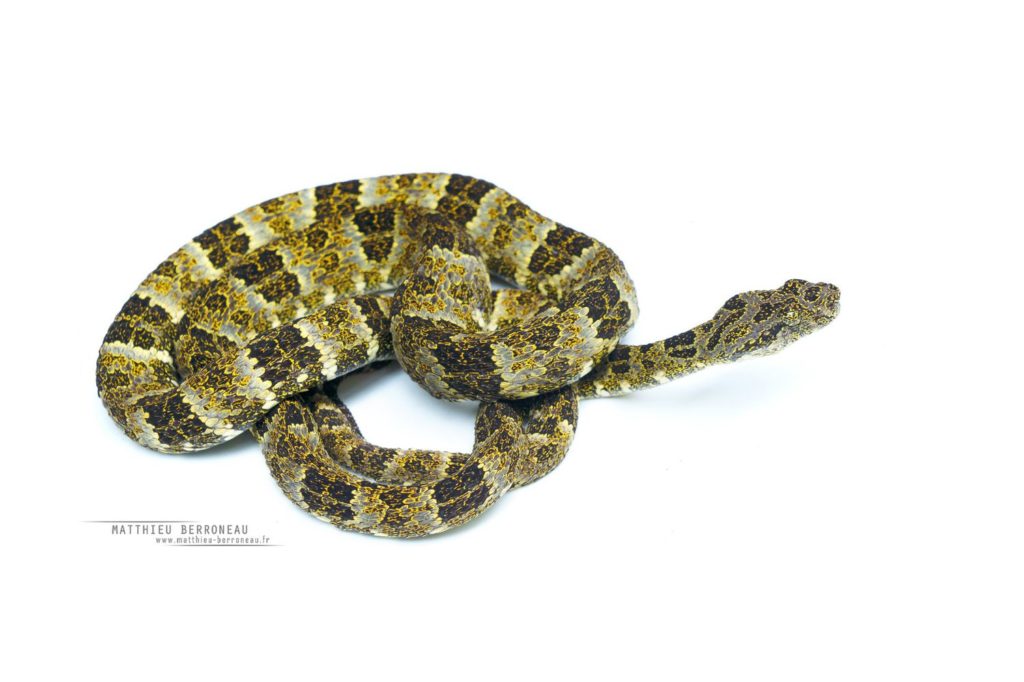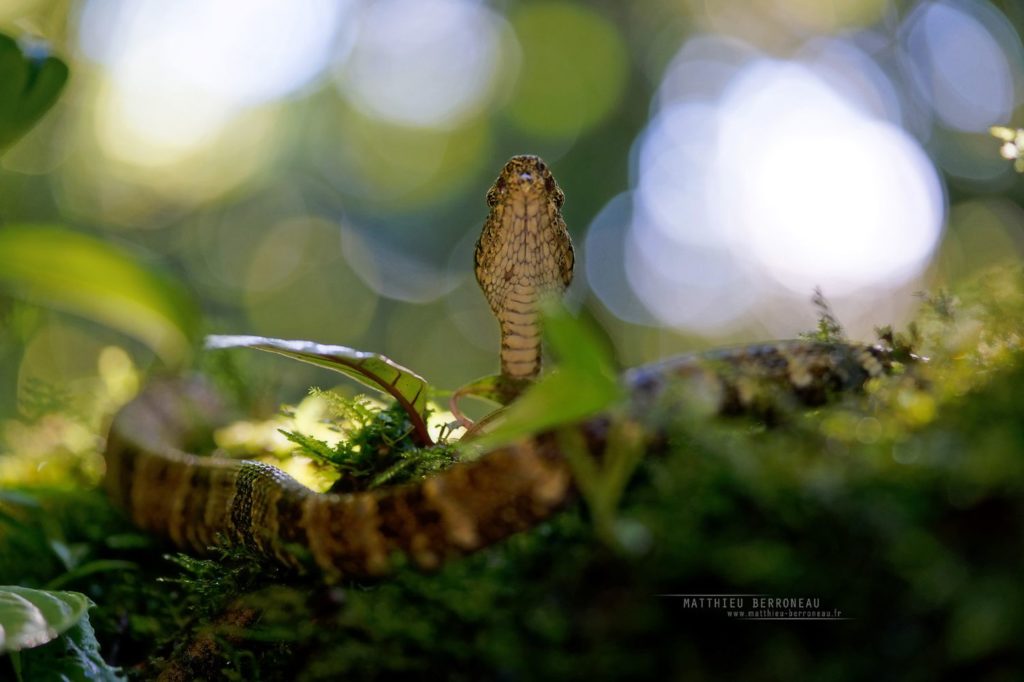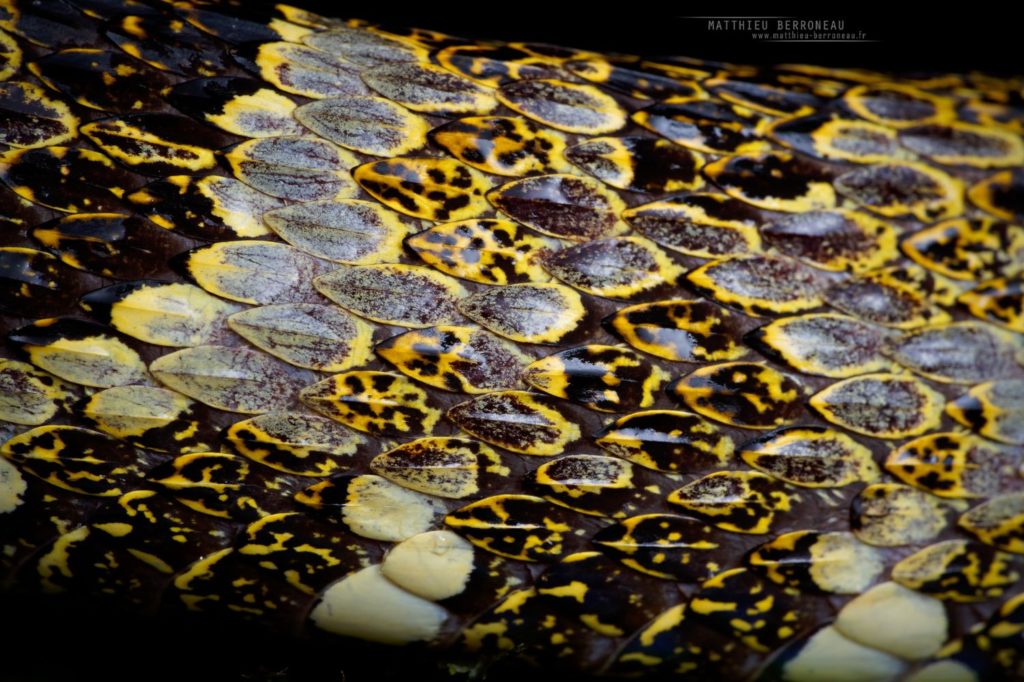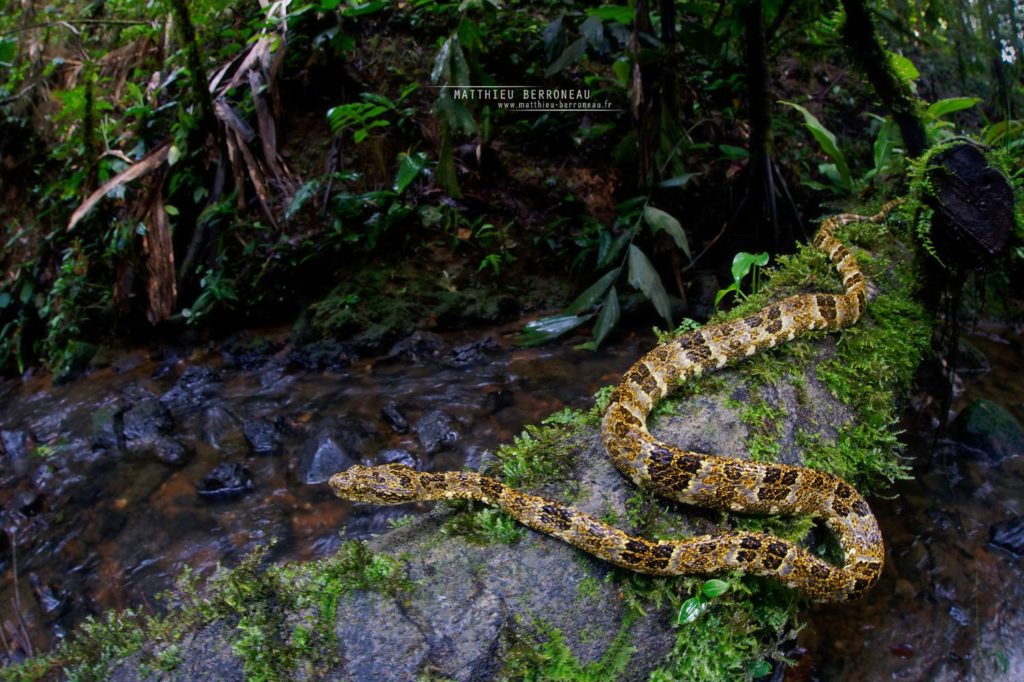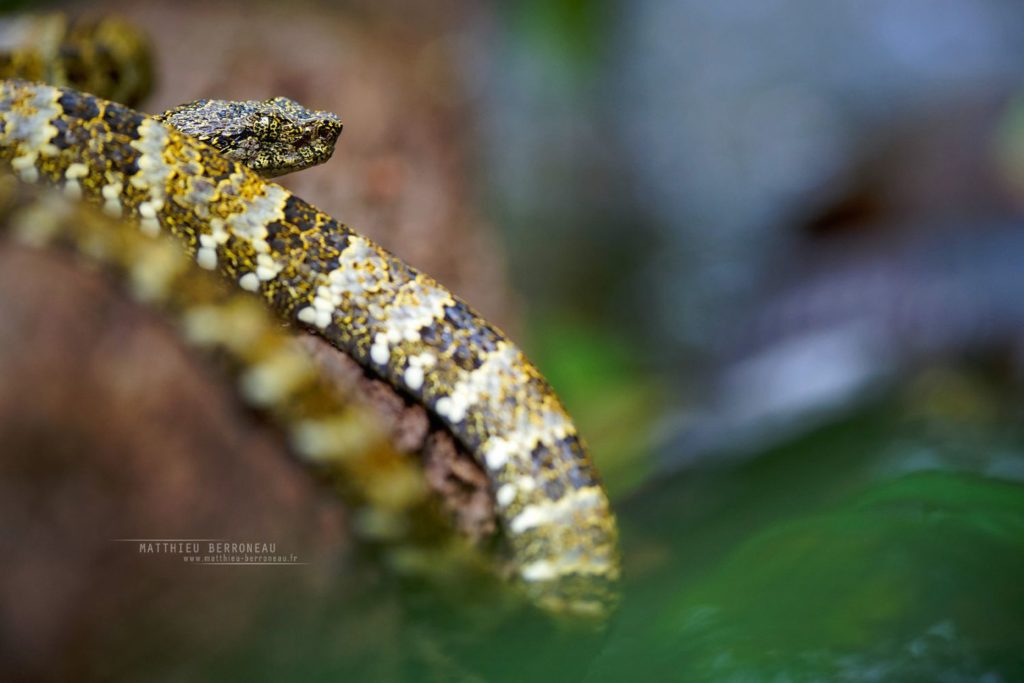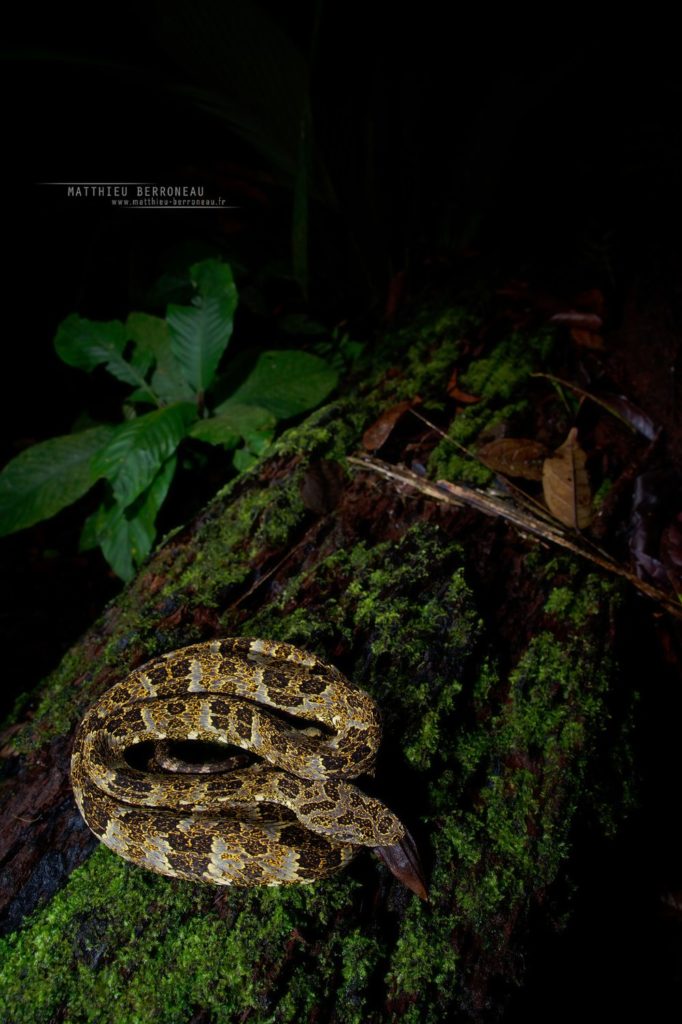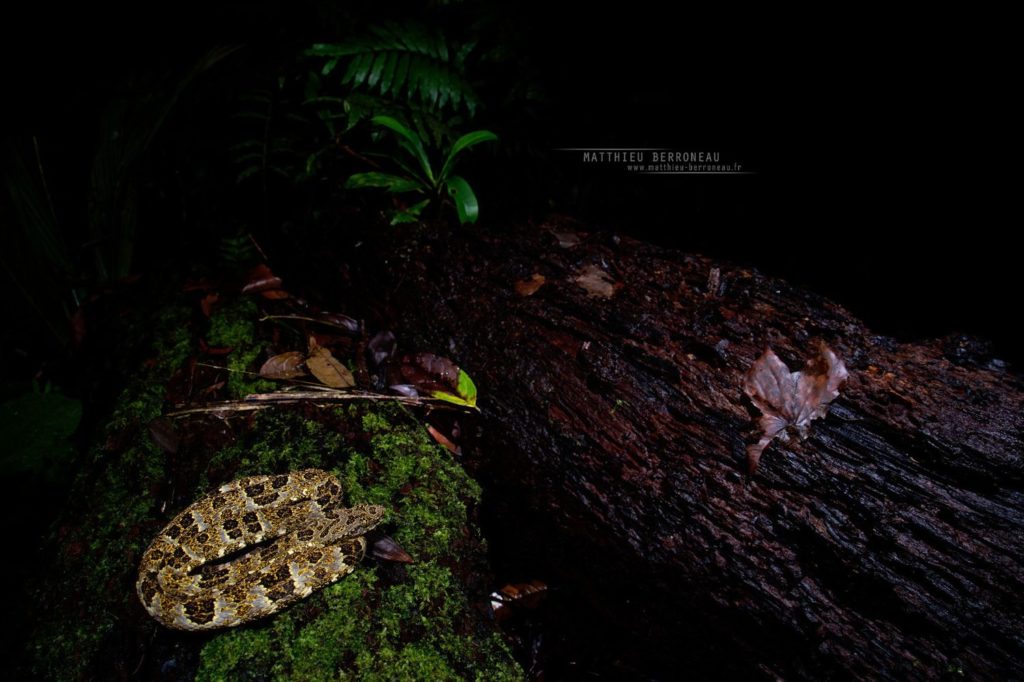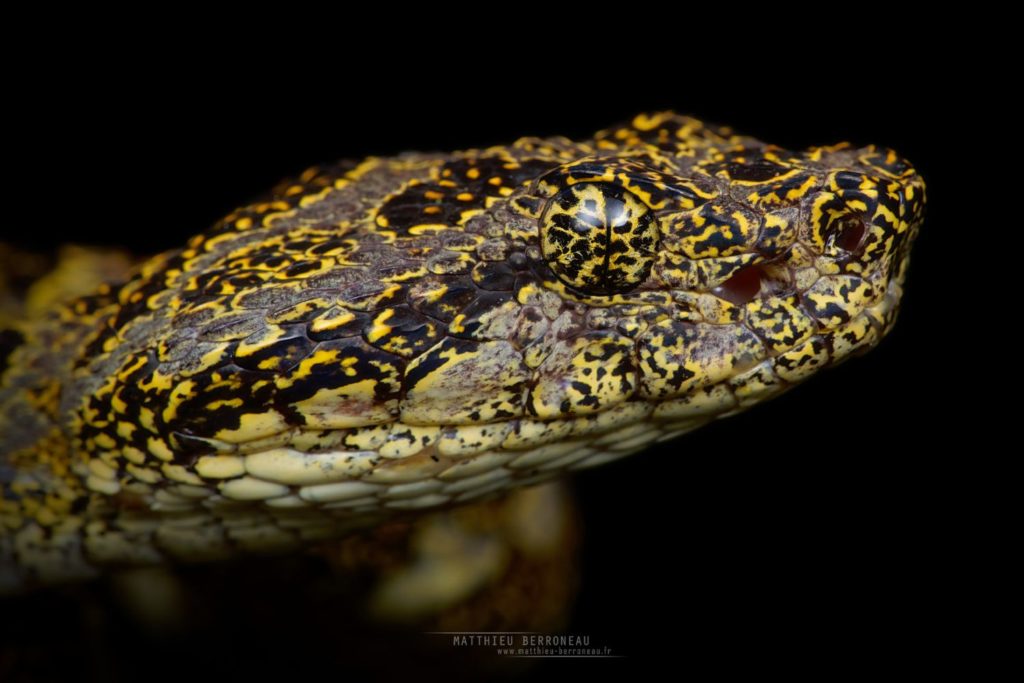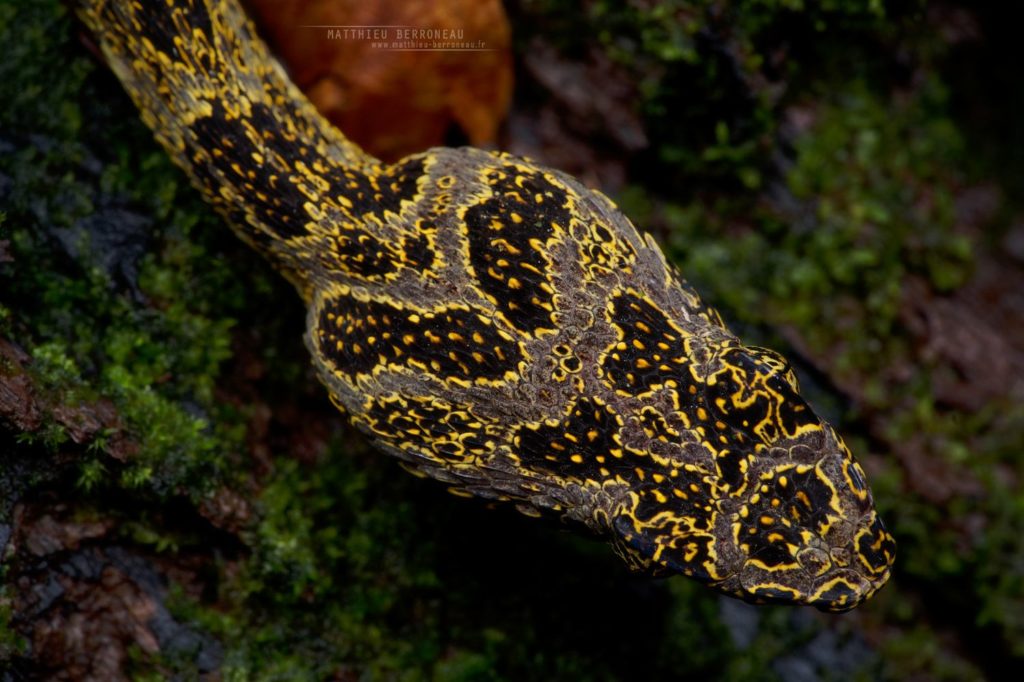 Bothrops taeniatus est un Bothrops tout en longueur, fin et peu massif. Les couleurs de sa robe sont exceptionnels, et rappellent des motifs de la mousse ou des lichens. Elles rendent l'espèce totalement cryptique dans son milieu.
The Speckled Forest Pit Viper is a long, thin and not very massive pit-viper. The colors of its dress are exceptional, and recall patterns of moss or lichens. This make the species totally cryptic in its environment.
Comme tous les Bothrops, Bothrops taeniatus est un serpent particulièrement venimeux. Le spécimen que nous avons trouvé et photographié s'est toutefois montré particulièrement calme et coopératif. Jamais il n'a tenté de mordre, ni même de souffler pour se montrer menaçant. On est bien loin du comportement d'un Bothrops asper, généralement bien plus caractériel ! Au vu de la taille de l'animal et de la dangerosité de son venin, il conviendra toutefois de garder toutes précautions nécessaires lors des séances photo…
Like all pit-vipers, Bothrops taeniatus have a very powerful venom.
The specimen that we found and photographed was however particularly calm and cooperative.
He never tried to bite, or even to blow to be threatening.
We are far from the behavior of a Bothrops asper, generally much more nervous!
Because of the size of the animal and the dangerousness of its venom, it will however be necessary to keep all necessary precautions during photo shooting…