Les stages photos 2022 viennent de prendre fin. Le moment de faire un point sur les observations réalisées sur le terrain. Le tout illustré en images bien sûr ! Le stage se décompose en divers phases (théoriques et application terrain). Les phases terrain sont réalisées à proximité de Bordeaux, sur quelques sites "secrets" propices à l'observation de mes animaux préférés.
The 2022 photo courses have just ended. The moment to make a point on the observations realized on the field. All illustrated in pictures of course! The training course is divided in several phases (theoretical and field application). The field phases are realized near Bordeaux, on some "secret" sites favourable to the observation of my favorite animals.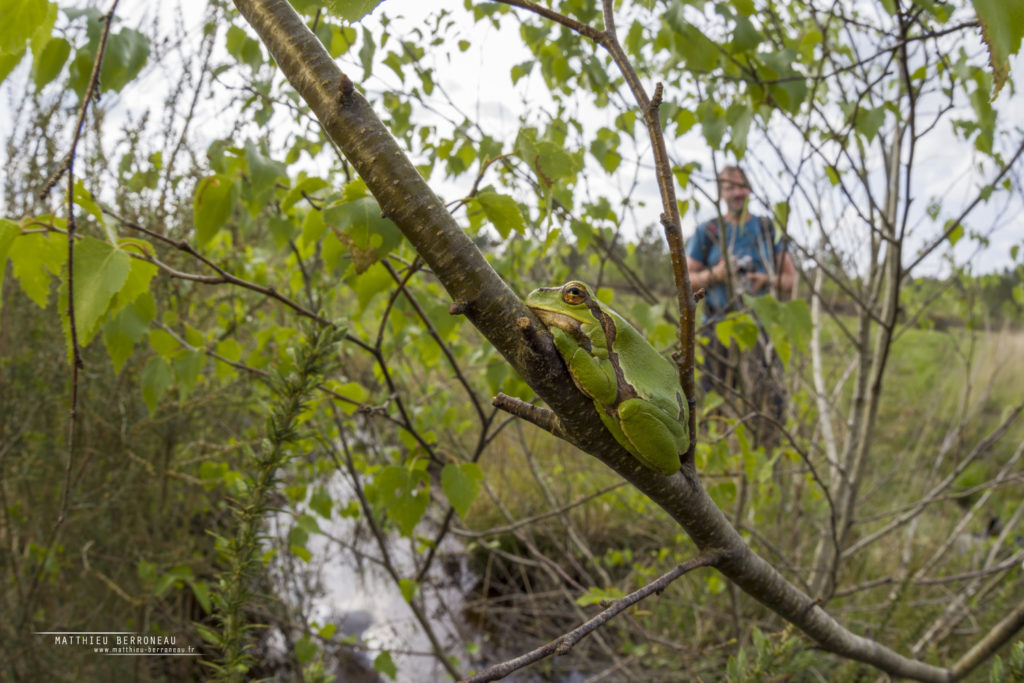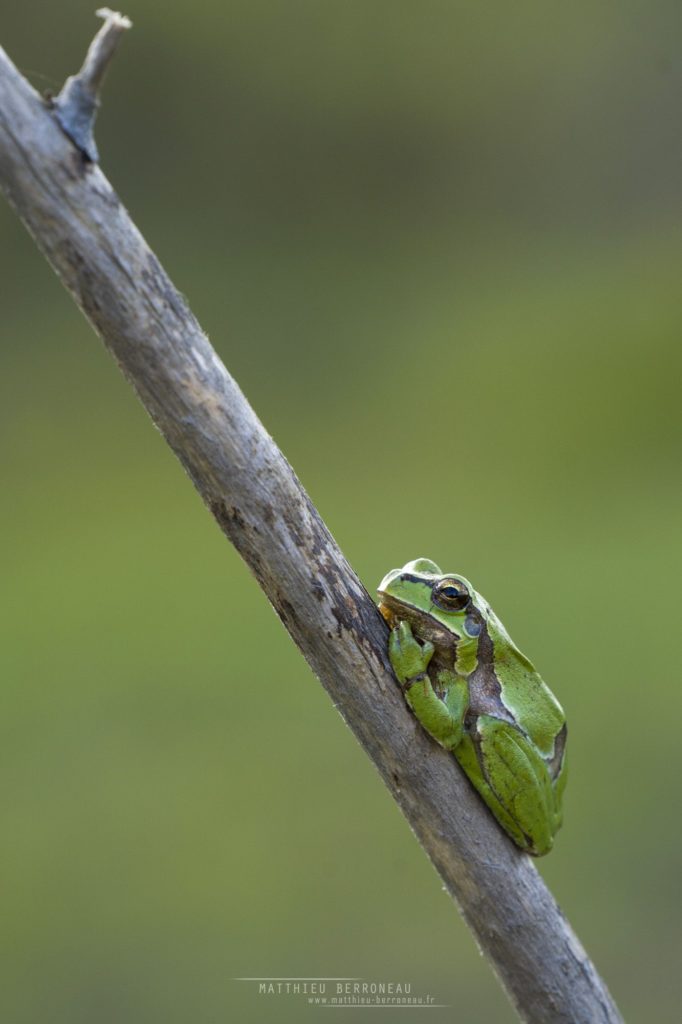 La première phase terrain cible des milieux de landes humides, qui abritent plusieurs espèces d'intérêt. Signalons notamment le Lézard à deux raies, le Lézard vivipare, la Couleuvre helvétique, et surtout la Vipère aspic et la Coronelle lisse. Le site est également riche en amphibiens, avec notamment le Triton marbré, le Crapaud calamite, la Grenouille agile, et surtout la Rainette ibérique.
La deuxième phase de terrain est réalisée sur la côte atlantique, en milieu dunaire. Ce milieu est tout simplement exceptionnel, et les espèces présentes spectaculaires. Les observations réalisées sont à la hauteur de nos espérances : Lézard ocellé, Coronelle girondine, Rainette méridionale, Pélobate cultripède, Alyte accoucheur… pratiquement aucune espèce ne manque à l'appel !
The first field phase targets wet moorland environments, which are home to several species of interest. Among them are the Western Green Lizard, the Viviparous Lizard, the Grass Snake, and especially the Asp Viper and the Smooth Snake. The site is also rich in amphibians, with notably the Marbled Newt, the Natterjack Toad, the Agile Frog, and especially the Iberian Treefrog.
The second phase of the fieldwork was carried out on the Atlantic coast, in a dune environment. This environment is simply exceptional, and the species present are spectacular. The observations made are as high as our expectations: Ocellated lizard, Southern Smooth Snakea, Southern tree frog, Western Spadefoot Toad, Common Midwife Toad… practically no species is missing!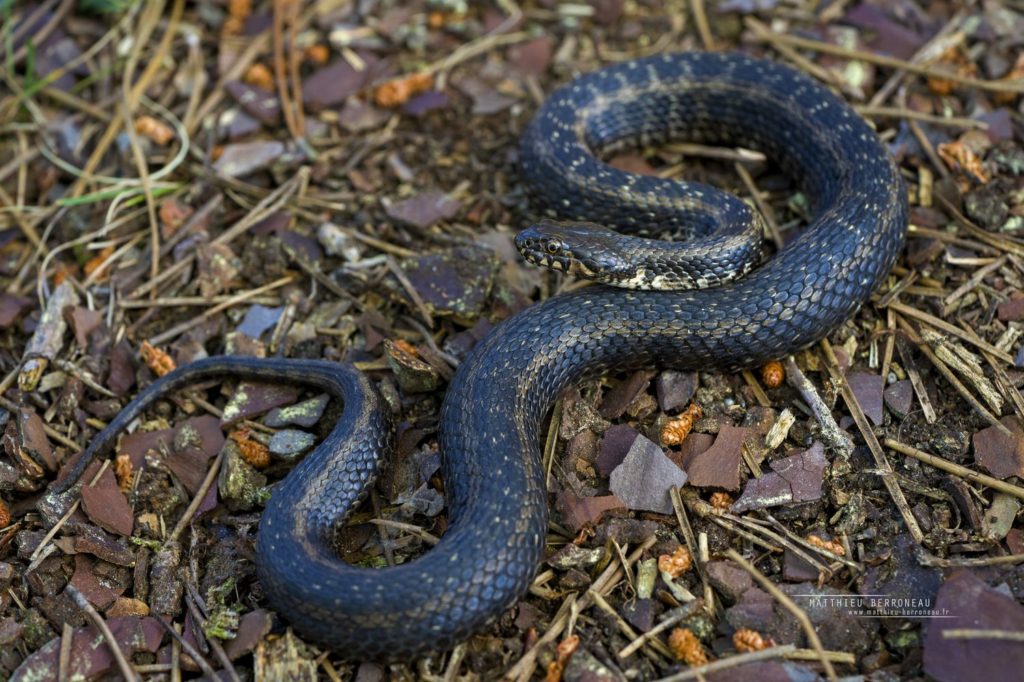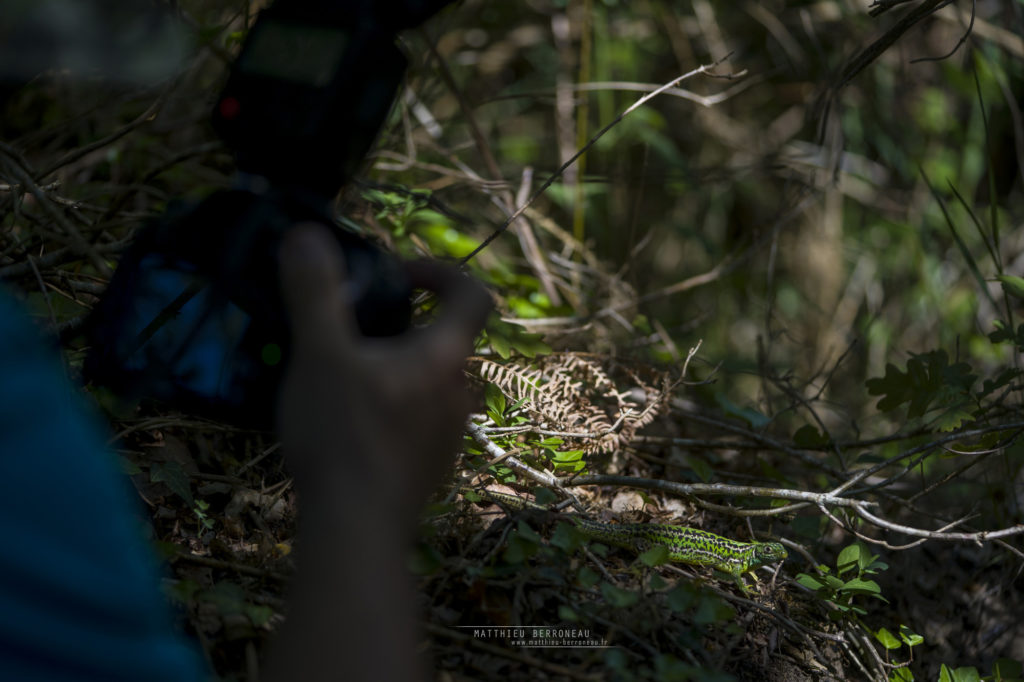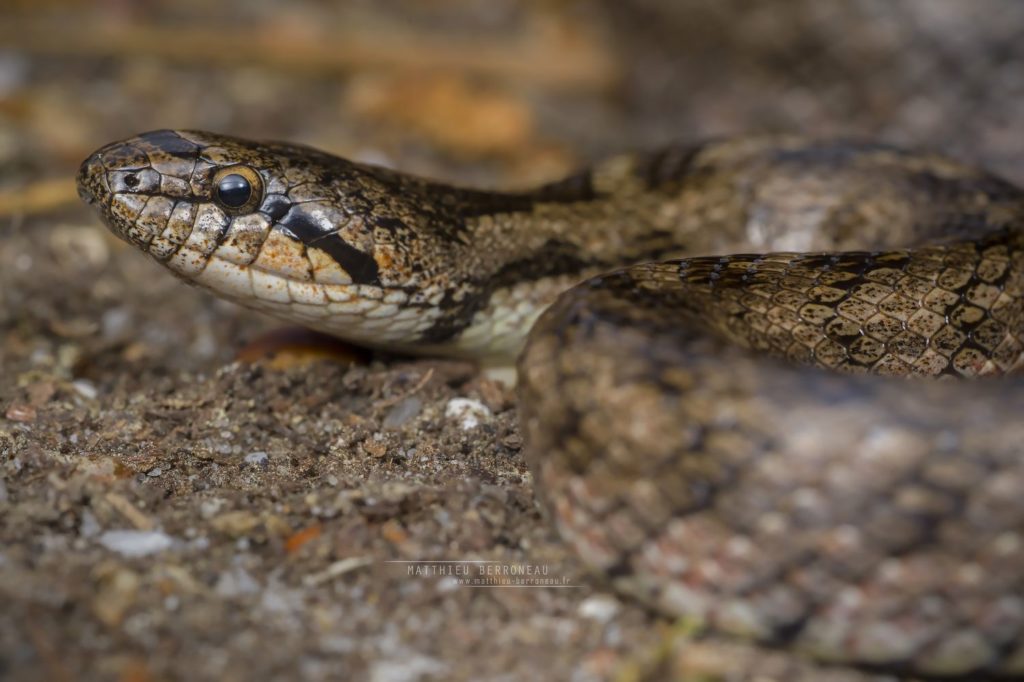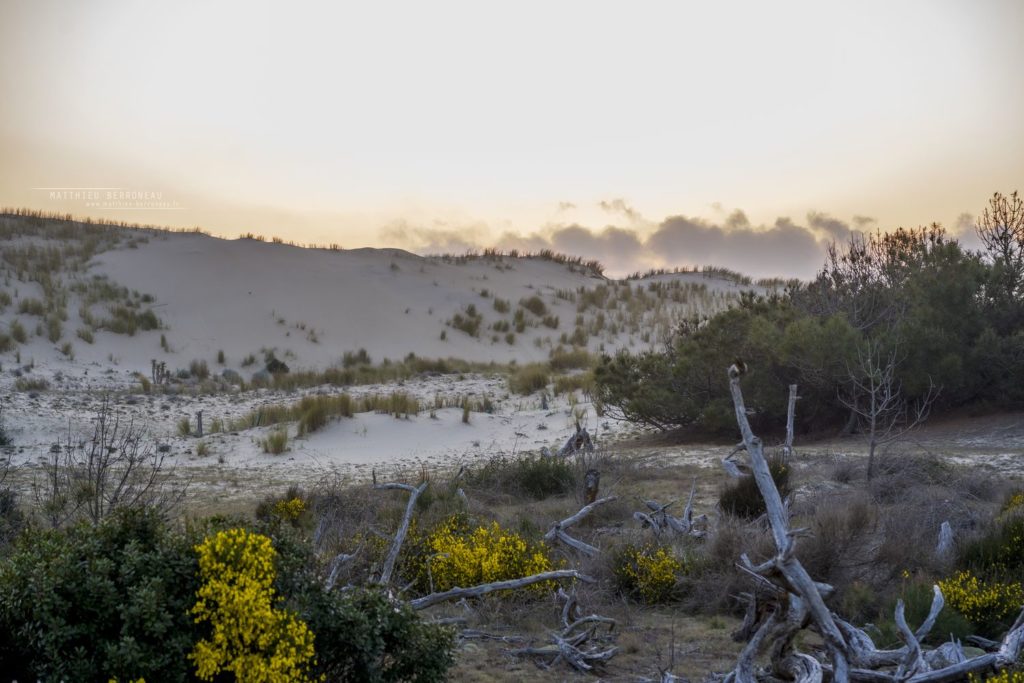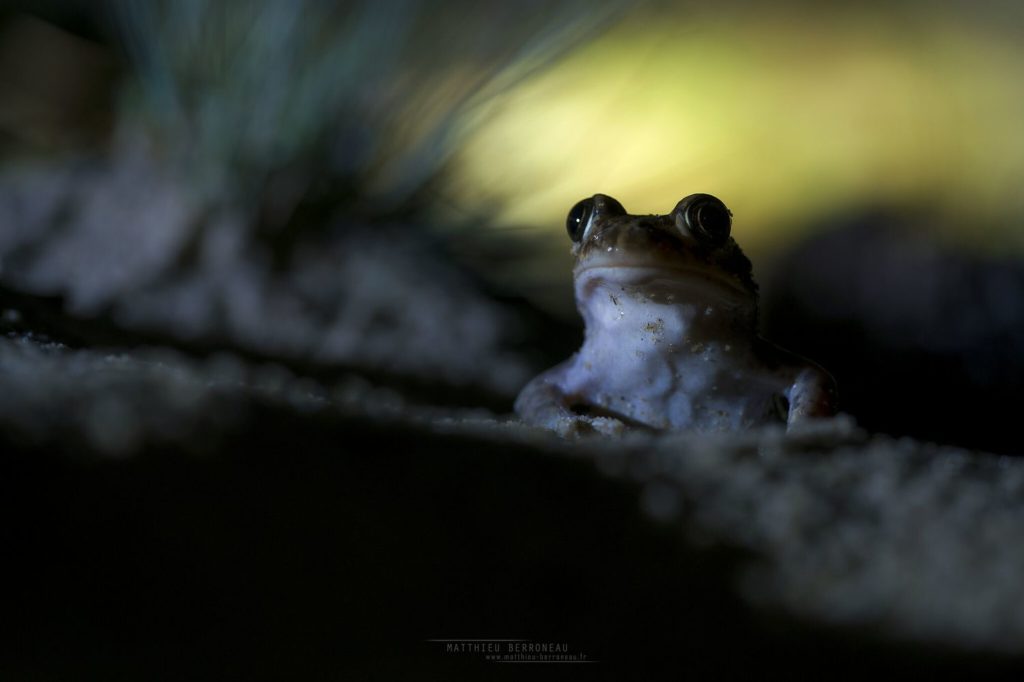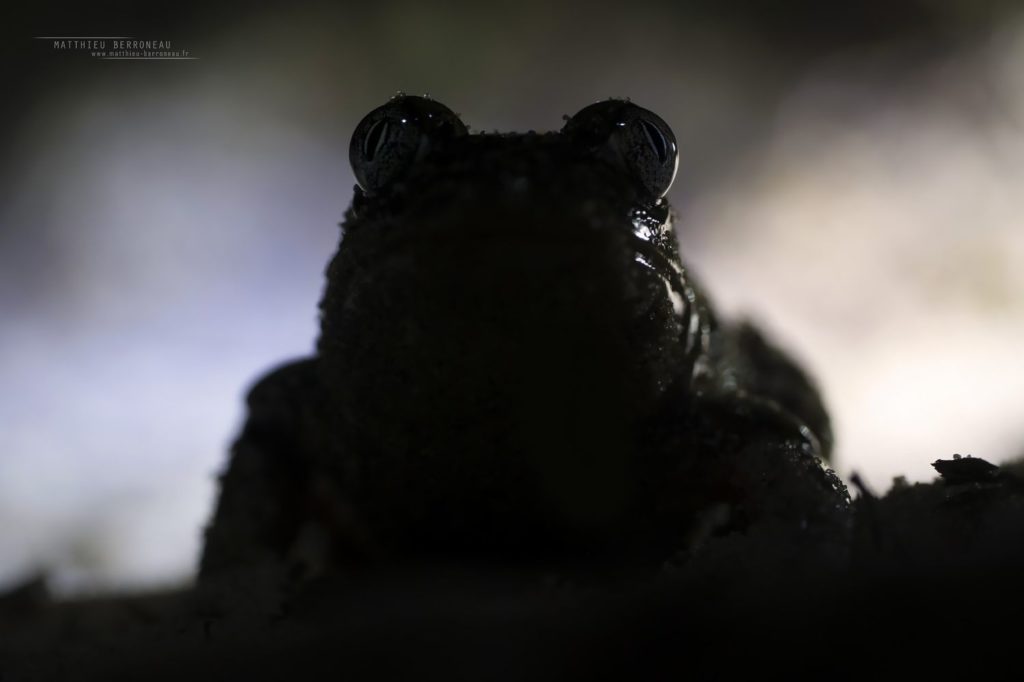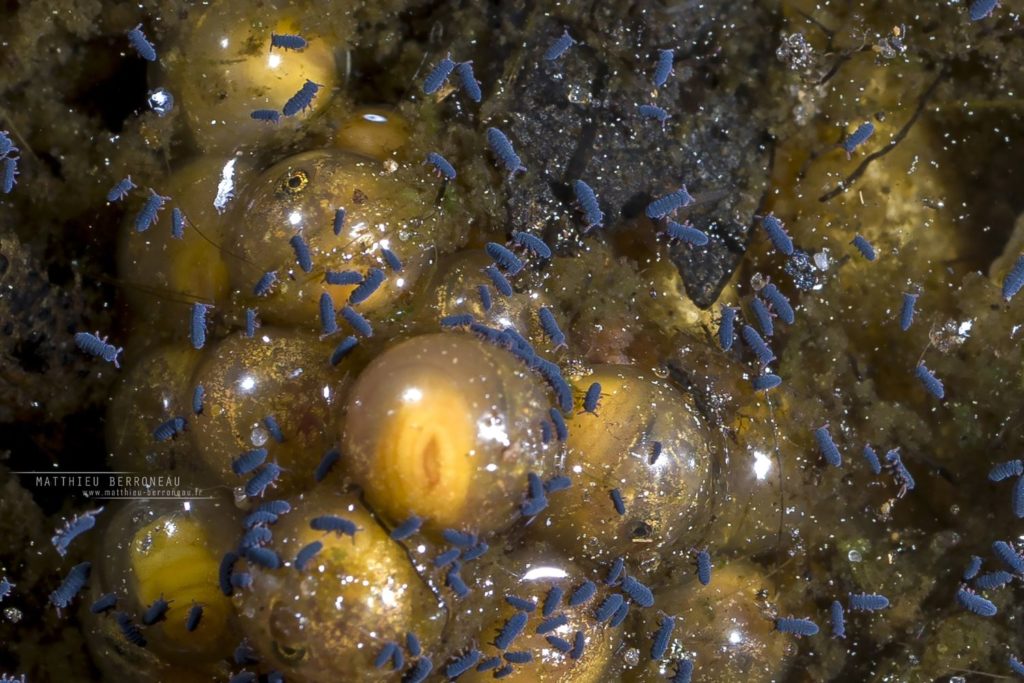 Voici la liste des espèces observées durant les trois sessions de stage photo / Here is the list of species observed during the three sessions of the photo workshop:
Triton palmé – Palmate Newt – Lissotriton helveticus
Triton marbré – Marbled Newt – Triturus marmoratus
Salamandre tachetée – Fire Salamander – Salamandra salamandra terrestris
Pélobate cultripède – Western Spadefoot Toad – Pelobates cultripes
Alyte accoucheur – Common Midwife Toad – Alytes obstetricans
Crapaud épineux – Mediterranean Common Toad – Bufo spinosus
Crapaud calamite – Natterjack Toad – Epidalea calamita
Rainette ibérique – Iberian tree Frog – Hyla molleri
Rainette méridionale – Stripeless Tree Frog – Hyla meridionalis
Grenouille agile – Agile Frog – Rana dalmatina
Grenouille verte – Green Frog – Pelophylax kl. esculentus / lessonae
Grenouille de Pérez/ Graf/ rieuse – Perez's/Graf's/Marsh Frog – Pelophylax perezi / kl. grafi / ridibundus
Lézard des murailles – Common Wall Lizard – Podarcis muralis
Lézard vivipare – Viviparous Lizard – Zootoca vivipara
Lézard à deux raies – Western Green Lizard – Lacerta bilineata
Lézard ocellé – Ocellated Lizard – Timon lepidus
Couleuvre verte et jaune – Western Whip Snake – Hierophis viridiflavus
Couleuvre helvétique – Grass Snake – Natrix helvetica
Couleuvre vipérine – Viperine Snake – Natrix maura
Coronelle girondine – Southern Smooth Snake – Coronella girondica
Coronelle lisse – Smooth snake – Coronella austriaca
Vipère aspic – Asp Viper – Vipera aspis (zinnikeri)
Cistude d'Europe – European Pond Terrapin – Emys orbicularis
Trachémyde à tempes rouges – Red-eared Slider – Trachemys scripta
Espèces non observées / Species not found:
Orvet fragile – Slow Worm – Anguis fragilis
Couleuvre d'Esculape – Aesculapian snake – Zamenis longissimus

N'hésitez pas à réserver dès à présent votre place pour 2023 ! Don't hesitate to reserve your place for 2023!