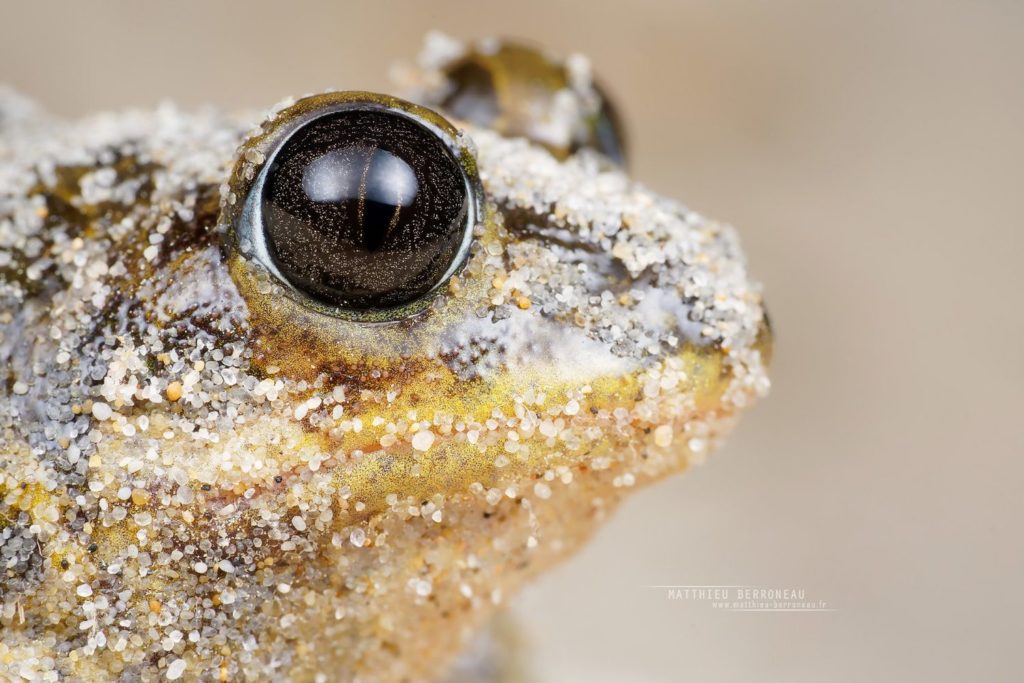 Le Pélobate cultripède est un amphibien de l'extrême sud-ouest de l'Europe uniquement. En France, il est présent en région méditerranéenne et sur une petite partie de la côte atlantique. En Nouvelle-Aquitaine, il est ponctuellement présent sur le littoral atlantique, depuis le sud des Landes jusqu'en Charente-Maritime. Des reliquats de populations continentales subsistent également en Gironde, Lot-et-Garonne et Landes.
The Western Spadefoot Toad is an amphibian from the far southwest of Europe only.
In France, it occurs in the Mediterranean region and on a small part of the Atlantic coast.
In New Aquitaine, it is occasionally present on the Atlantic coast, from the south of the Landes to Charente-Maritime.
Remains of continental populations also remain in Gironde, Lot-et-Garonne and Landes.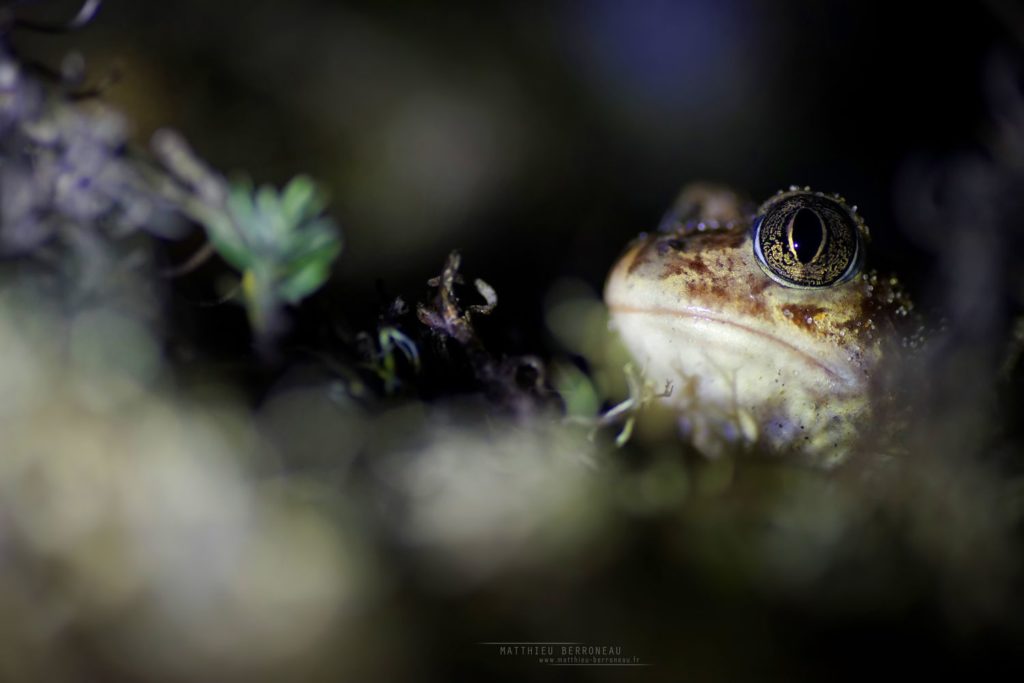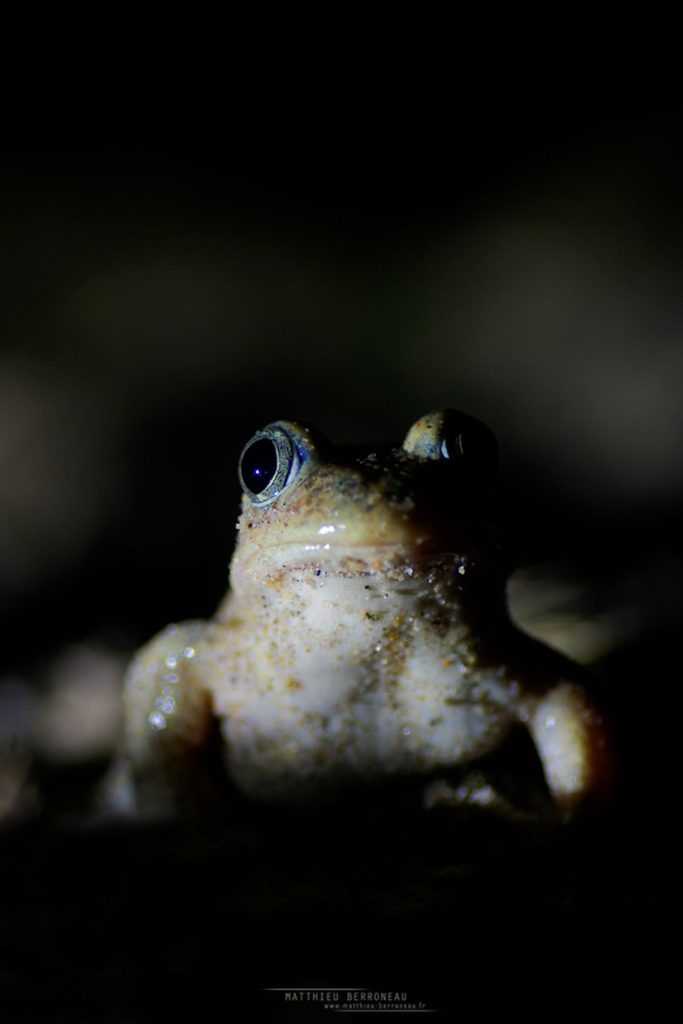 Le Pélobate cultripède est un crapaud de taille moyenne à grande, de coloration très variable, généralement marbré de brun sur fond clair. Il est facilement reconnaissable à ses gros yeux à pupille verticale et par la présence de couteaux noirs à la base des pattes postérieures. Le mâle présente sur les avant-bras un renflement caractéristique. Les têtards atteignent des tailles importantes (généralement 70 mm, mais peut dépasser 110 mm). De couleur gris uni translucide, ils sont facilement reconnaissables à leurs yeux très écartés et à la forme caractéristique de leur nageoire qui rappellent les têtards de rainettes. Lors de la période de reproduction, le mâle émet un chant faible rappelant le caquètement d'une poule.
The

Western Spadefoot Toad

is a medium to large toad, very variable in color, usually mottled brown on a light background.
It is easily recognizable by its large eyes with a vertical pupil and by the presence of black knives at the base of the hind legs.
The male has a characteristic bulge on the forearms.
Tadpoles reach large sizes (usually 70 mm, but can exceed 110 mm).
Plain gray translucent in color, they are easily recognizable by their widely separated eyes and the characteristic shape of their fin, which reminds tadpoles of tree frogs.
During the breeding period, the male utters a weak song reminiscent of the cackling of a hen.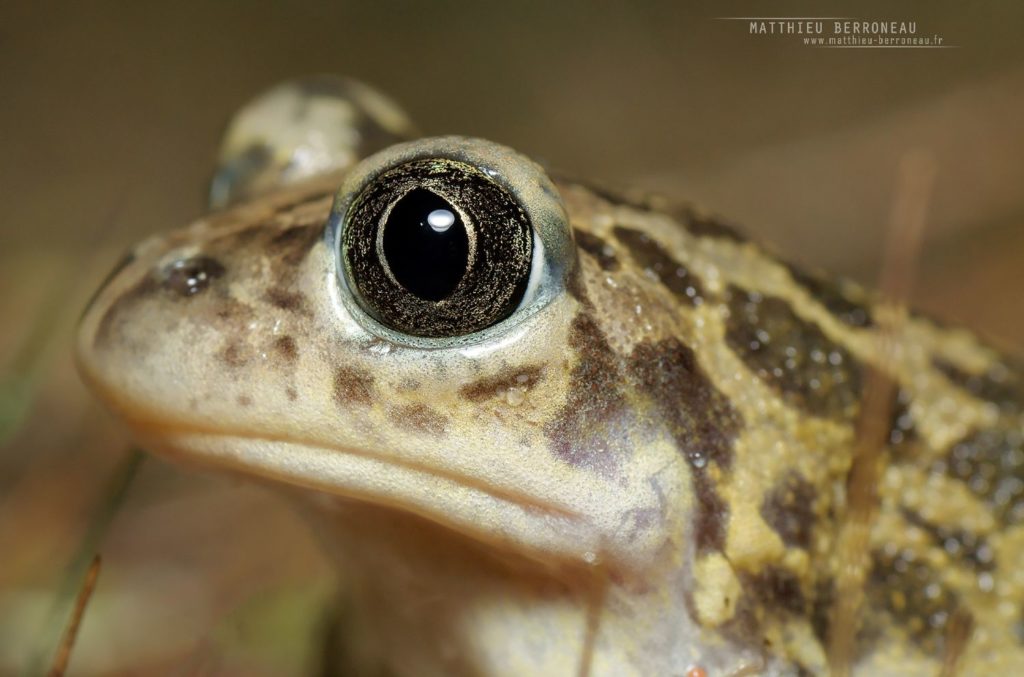 Le Pélobate cultripède affectionne différents types de sols, de préférence meubles et ouverts. D'affinité méditerranéenne, il est généralement observé dans des gravières, des prairies rases, ou encore sur les dunes du littoral. Amphibien fouisseur, il s'enterre en journée, parfois à plusieurs dizaines de centimètres. Il devient actif la nuit où il se déplace à la recherche de proies.
The

Western Spadefoot Toad

likes different types of soil, preferably loose and open.
With a Mediterranean affinity, it is generally observed in gravel pits, level meadows, or even on the dunes of the coast.
Burrowing amphibian, it is buried during the day, sometimes several tens of centimeters.
It becomes active at night when it moves in search of prey.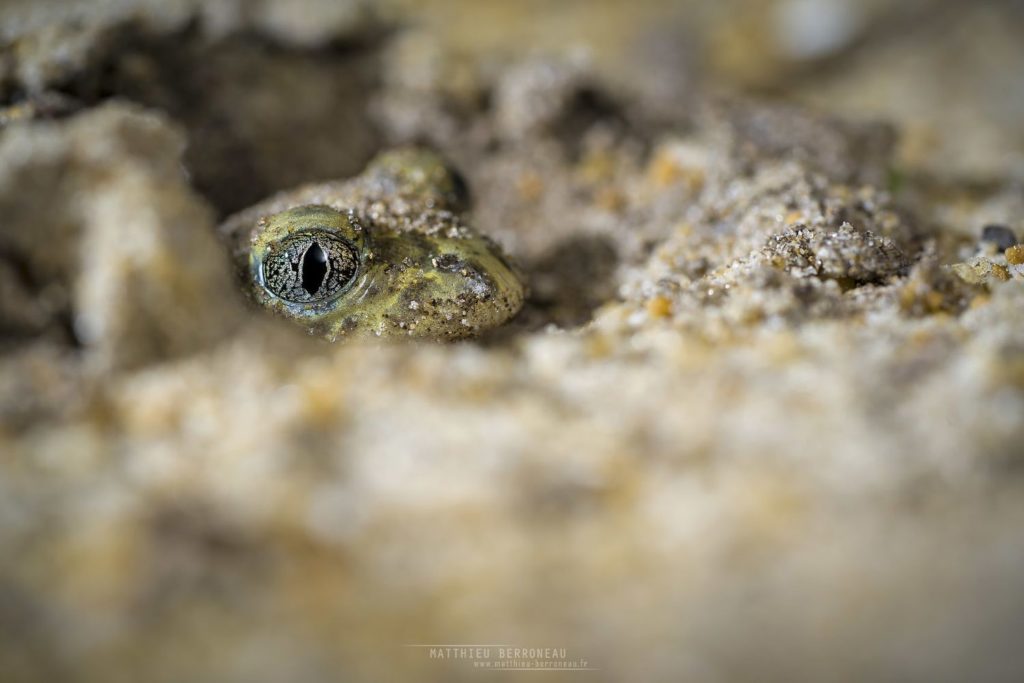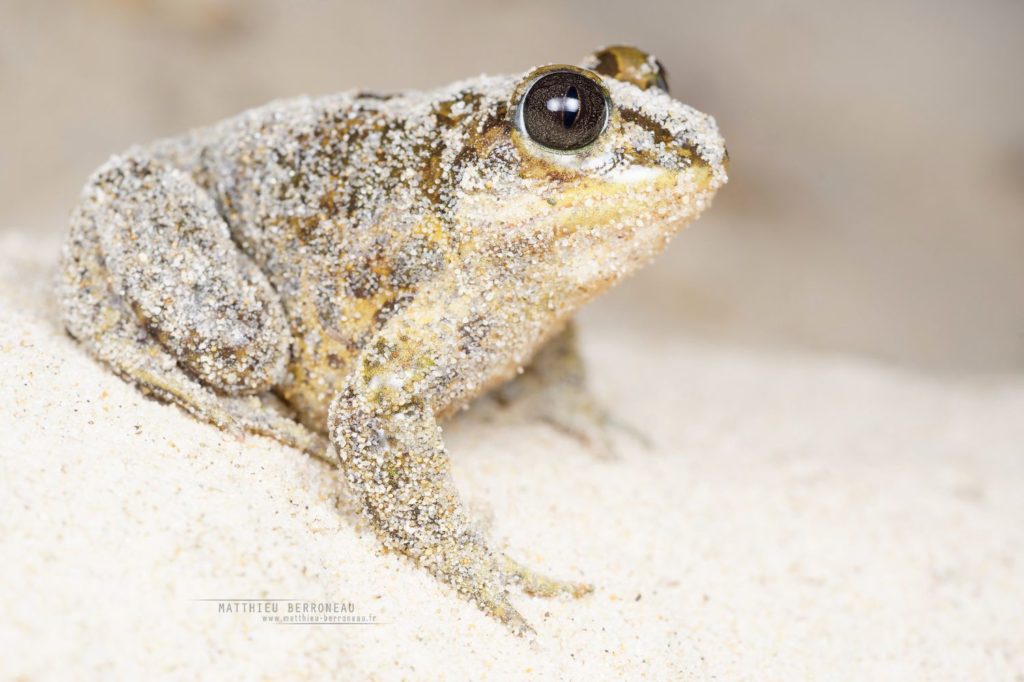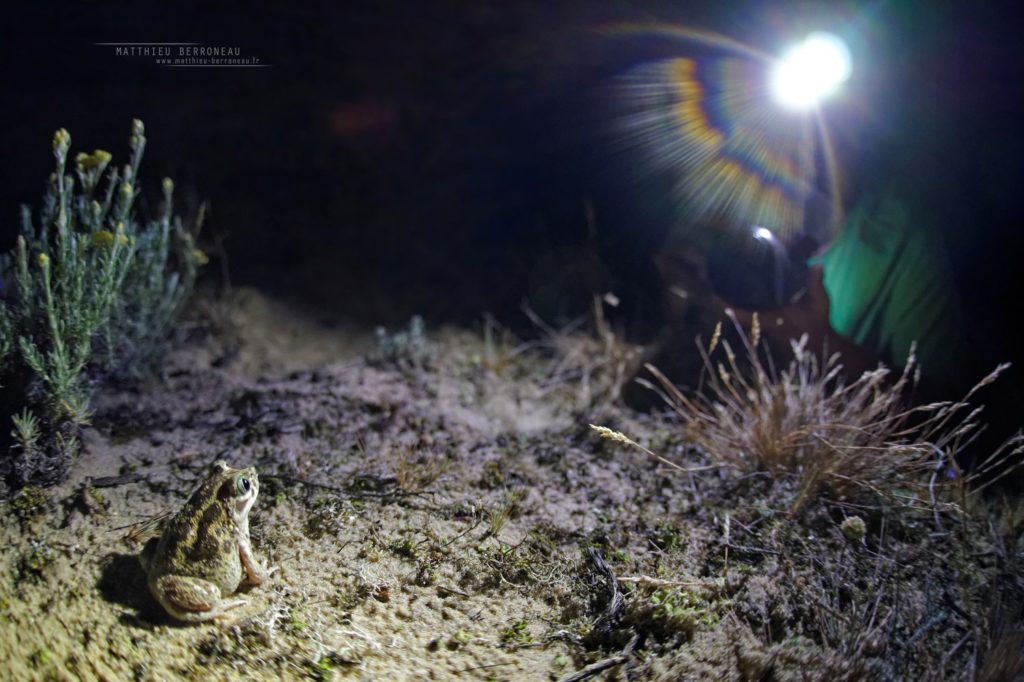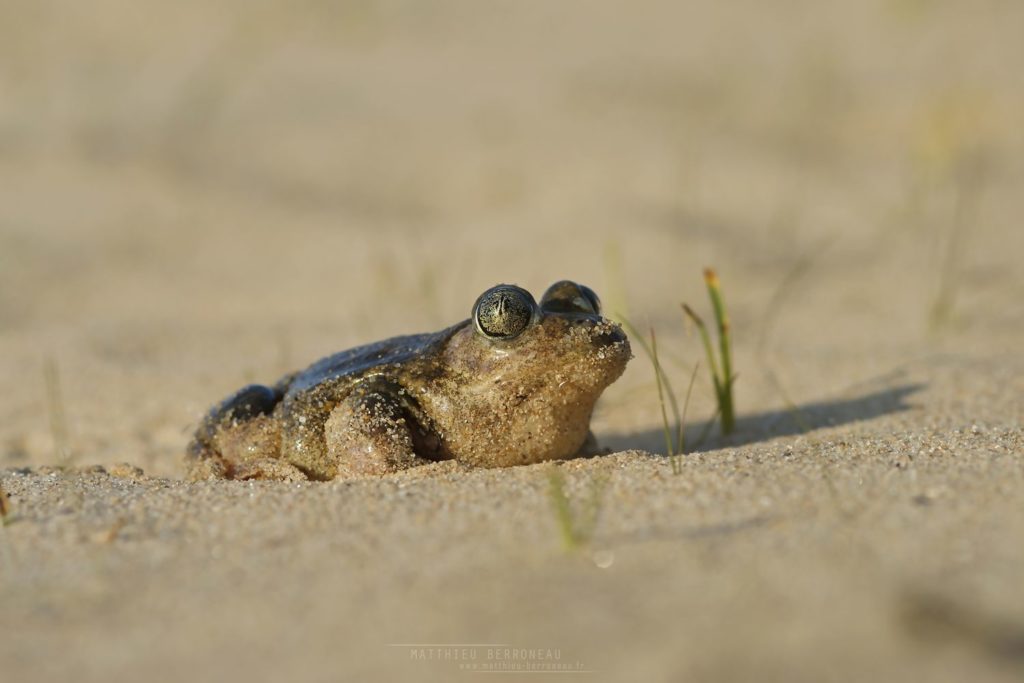 Le Pélobate cultripède est une espèce en déclin. Très localisées, ses populations semblent isolées les unes des autres. Il souffre majoritairement de la disparition de ses habitats et de ses lieux de reproduction et la disparition de plusieurs populations sont déjà documentées.
The

Western Spadefoot Toad

is a declining species.
Very localized, its populations seem isolated from each other.
It mainly suffers from the disappearance of its habitats and breeding grounds and the disappearance of several populations are already documented.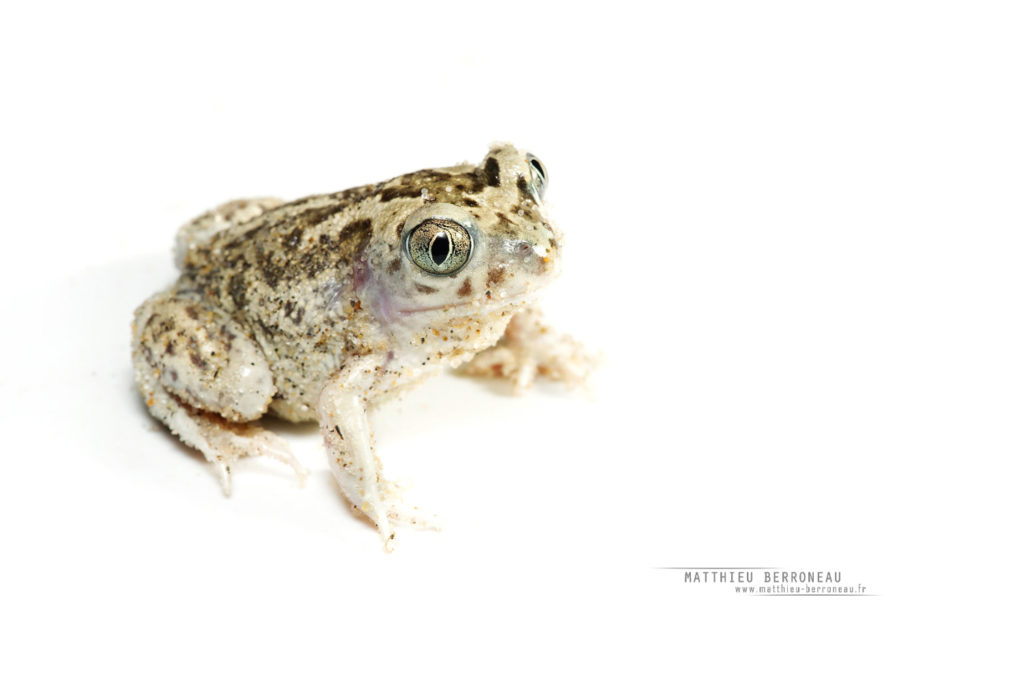 Pelobatidae

Western Spadefoot Toad
– Pélobate cultripède
Pelobates cultripes
(Cuvier, 1829)